Animal Protection Society Pet Of The Week
Posted February 18, 2021 at 5:00 am by Hayley Day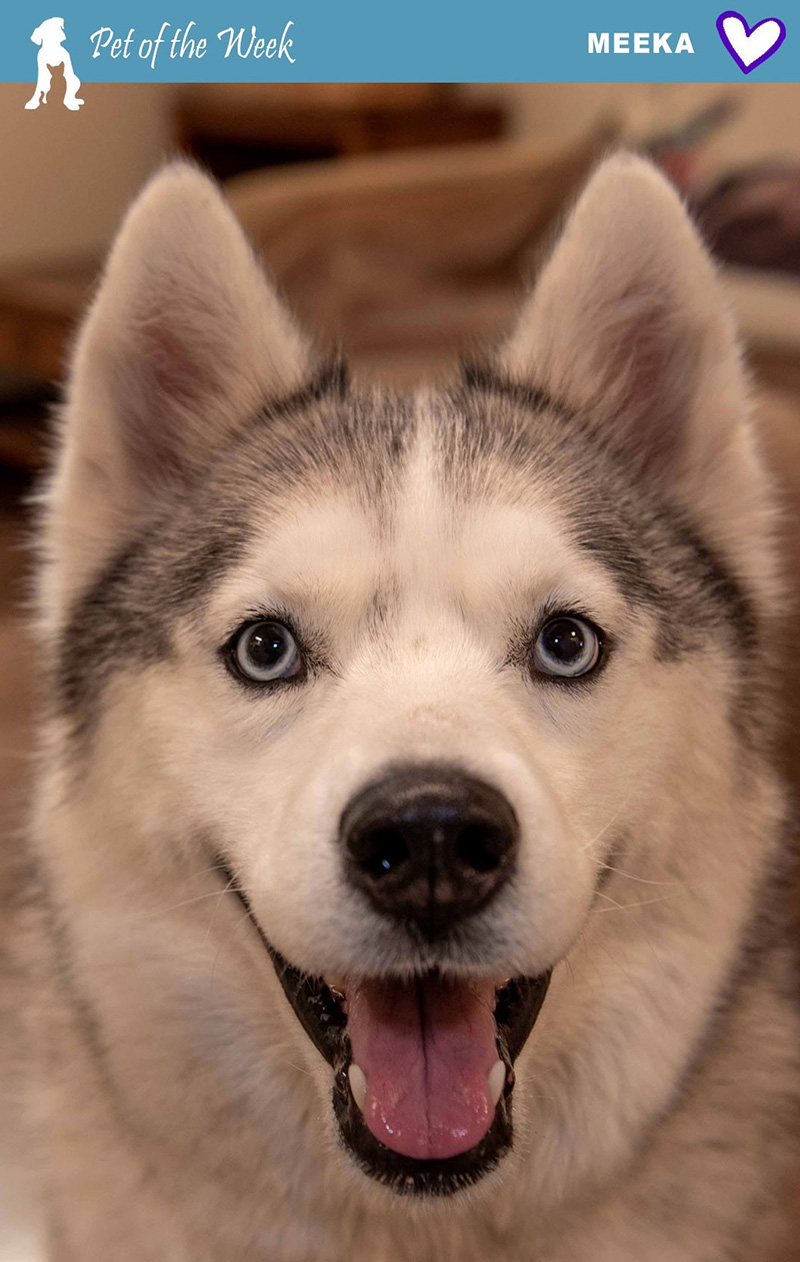 From the Ani­mal Pro­tec­tion Soci­ety of Fri­day Harbor
Name: Meeka
Age: About 8/9 years old
Sex: Female
Breed: Siber­ian Husky
Appli­ca­tion: www.apsfh.com/adoption-program/canine-application
Meet Mee­ka, a sweet husky with an easy going per­son­al­i­ty! Mee­ka is tried and true to her breed, she loves adven­tures includ­ing long walks, hikes, and hav­ing fun! She is a known "explor­er" so her next home will need to under­stand how to keep her safe and secure as well as pro­vide her with enough stim­u­la­tion and exer­cise to feel sat­is­fied. Mee­ka is great with peo­ple and oth­er dogs! She would love to find a lov­ing home that under­stands her breed and would give her the ful­fill­ing life she deserves!
About:
Ori­gin: San Juan Island
Weight: 57 lbs
Per­son­al­i­ty: Easy-going, Adven­tur­ous, Friendly
Ener­gy Lev­el: Medium
Likes: Long Walks, Snow Days, Singing
Dis­likes: Rainy Days, Rough Play, Confinement
COVID-19: APS-FH will be giv­ing pri­or­i­ty to local adopters, how­ev­er an appli­ca­tion MUST be sub­mit­ted pri­or to any meet and greets.
You can support the San Juan Update by doing business with our loyal advertisers, and by making a one-time contribution or a recurring donation.