Animal Protection Society Pet Of The Week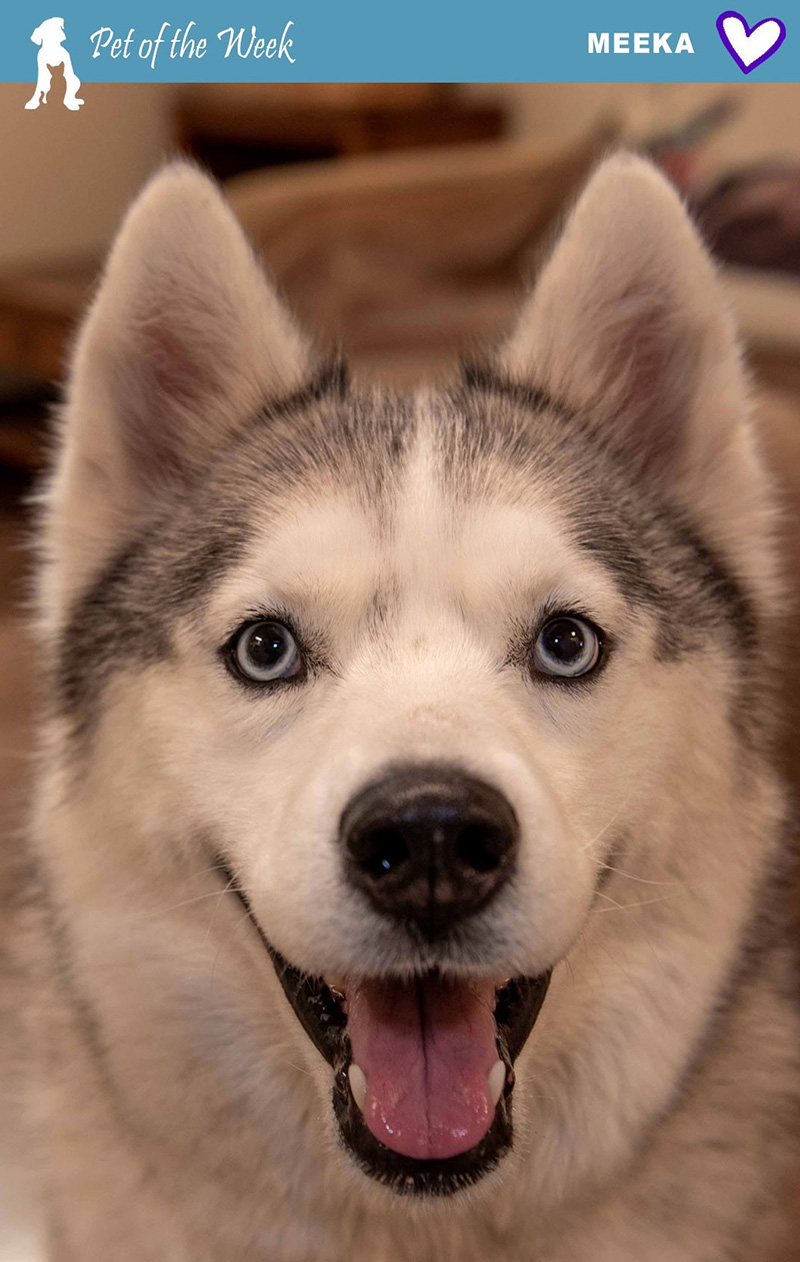 From the Animal Protection Society of Friday Harbor
Name: Meeka
Age: About 8/9 years old
Sex: Female
Breed: Siberian Husky
Application: www.apsfh.com/adoption-program/canine-application
Meet Meeka, a sweet husky with an easy going personality! Meeka is tried and true to her breed, she loves adventures including long walks, hikes, and having fun! She is a known "explorer" so her next home will need to understand how to keep her safe and secure as well as provide her with enough stimulation and exercise to feel satisfied. Meeka is great with people and other dogs! She would love to find a loving home that understands her breed and would give her the fulfilling life she deserves!
About:
Origin: San Juan Island
Weight: 57 lbs
Personality: Easy-going, Adventurous, Friendly
Energy Level: Medium
Likes: Long Walks, Snow Days, Singing
Dislikes: Rainy Days, Rough Play, Confinement
COVID-19: APS-FH will be giving priority to local adopters, however an application MUST be submitted prior to any meet and greets.