Submit San Juan County Fair Poster Design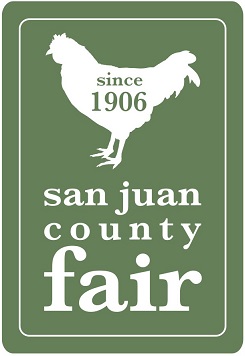 From San Juan County Parks and Fair
After a flurry of flakes, it now feels as if spring is just around the corner. Crocus are sending up shoots, gardens are being planned, the sun is shining (sometimes) and birds are chirping!
This year's Fair theme "Lettuce Entertain Ewe" reminds us of the playful nature of the seasons and agriculture in the islands.
With the theme for the 2021 fair determined, it is time to put the call out for a poster artist.
The San Juan County Fair is lucky to work with local artists who volunteer their time and work to make each year's fair poster special.
Are you or someone you know a professional or an aspiring artist? If you would like to participate by donating our talent to the fair, please call or email for poster guidelines and submission deadlines.
Please call or email the San Juan County Parks & Fair Office for 2021 poster art guidelines and deadlines at 360-378-4310 or email jennifer@sjcfair.org.
The San Juan County Fair Board looks forward to reviewing submissions on Thursday, March 11.