Town Proclamation For Chamber Of Commerce Director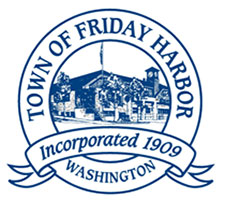 Friday Harbor Mayor Farhad Ghatan signed the following proclamation on Feb. 4.
WHEREAS, the mission of the SJI Chamber of Commerce is to promote the economic vitality of our community and support its membership through educational programs, networking opportunities, visitor information services and community events which reflect our unique island culture; and
WHEREAS, our island economy, especially our food service and hospitality sector, has been hit hard by recession, been forced to endure months of unknown and been made to pivot again and again because of this healthcare crisis; and
WHEREAS, the SJI Chamber of Commerce has also pivoted, changed, adapted and fought for all things to help support our business community during this unsteady economic time, and under the leadership of Becki Day, are going to great lengths to support its members and community-at-large with creative opportunities and lobbying for economic relief;
NOW THEREFORE, I, Farhad Ghatan, by virtue of the authority vested in me as Mayor, do hereby proclaim the Town's appreciation and recognize the outstanding contributions provided by San Juan Island Chamber of Commerce, and especially Director Becki Day.
We thank you for being by our side, for all the virtual hugs, smiling faces on Zoom, and the commitment to our community as we look ahead to all the hope 2021 brings, and economic recovery and growth that must follow.