Town Adds Fire Annexation To April Ballot
From the Town of Friday Harbor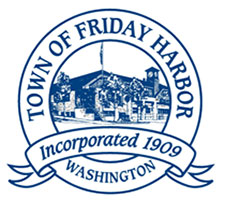 On Feb. 4, the Friday Harbor Town Council adopted an ordinance sending the proposition of town annexation into San Juan Island Fire District 3 to its voters on April 27.
Currently, all properties on San Juan Island are part of District 3 with the exception of those in town.
The effect of annexation will be that owners of real property in town will pay the same rate as other property owners on San Juan Island for their fire services.
The purposes for initiating the proposition on annexation include: (1) elimination of an annual obligation of approximately $300,000 paid from the Town's general fund, (2) unification of taxing sources to aid future merger opportunities regarding emergency services, (3) extension of voting rights to town residents in the management of their fire services, and (4) fulfillment of the Town's obligation to the Fire District to seek annexation made in the original contract for services with the District.
If the annexation proposition is approved by voters in the town and in Fire District 3, it will create a new real property tax assessment for parcels within the town. The approximate assessment would be 44.5 cents per thousand dollars of valuation. This would result in an annual increase of property tax on a home assessed at $350,000 of approximately $156. Without annexation, the Town would need to negotiate a new contract with the District as the current contract expires at the end of 2021.
To phase in the impact on town property owners, the council has committed to reducing its general property tax levy by $200,000 in the first year after annexation (2022) and by $100,000 in the second year (2023). Thereafter, the full property tax levy for the town would be assessed.
In addition to the two-year levy reduction, the council has voted to transfer all cost savings achieved to one or more of the Friday Harbor Capital Funds maintained for the purpose of building infrastructure within the town. This obligation would run for a period of five years after annexation. This is to assure taxpayers that any savings achieved from annexation would be reinvested back into infrastructure to benefit the community.
For more information, contact Friday Harbor Town Administrator Duncan Wilson at duncanw@fridayharbor.org or at 360-378-2810.