Town Adds Fire Annexation To April Ballot
Posted February 7, 2021 at 5:30 am by Hayley Day
From the Town of Fri­day Harbor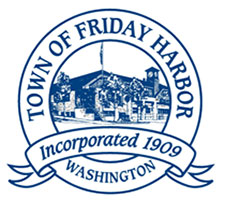 On Feb. 4, the Fri­day Har­bor Town Coun­cil adopt­ed an ordi­nance send­ing the propo­si­tion of town annex­a­tion into San Juan Island Fire Dis­trict 3 to its vot­ers on April 27.
Cur­rent­ly, all prop­er­ties on San Juan Island are part of Dis­trict 3 with the excep­tion of those in town.
The effect of annex­a­tion will be that own­ers of real prop­er­ty in town will pay the same rate as oth­er prop­er­ty own­ers on San Juan Island for their fire services.
The pur­pos­es for ini­ti­at­ing the propo­si­tion on annex­a­tion include: (1) elim­i­na­tion of an annu­al oblig­a­tion of approx­i­mate­ly $300,000 paid from the Town's gen­er­al fund, (2) uni­fi­ca­tion of tax­ing sources to aid future merg­er oppor­tu­ni­ties regard­ing emer­gency ser­vices, (3) exten­sion of vot­ing rights to town res­i­dents in the man­age­ment of their fire ser­vices, and (4) ful­fill­ment of the Town's oblig­a­tion to the Fire Dis­trict to seek annex­a­tion made in the orig­i­nal con­tract for ser­vices with the District.
If the annex­a­tion propo­si­tion is approved by vot­ers in the town and in Fire Dis­trict 3, it will cre­ate a new real prop­er­ty tax assess­ment for parcels with­in the town. The approx­i­mate assess­ment would be 44.5 cents per thou­sand dol­lars of val­u­a­tion. This would result in an annu­al increase of prop­er­ty tax on a home assessed at $350,000 of approx­i­mate­ly $156. With­out annex­a­tion, the Town would need to nego­ti­ate a new con­tract with the Dis­trict as the cur­rent con­tract expires at the end of 2021.
To phase in the impact on town prop­er­ty own­ers, the coun­cil has com­mit­ted to reduc­ing its gen­er­al prop­er­ty tax levy by $200,000 in the first year after annex­a­tion (2022) and by $100,000 in the sec­ond year (2023). There­after, the full prop­er­ty tax levy for the town would be assessed.
In addi­tion to the two-year levy reduc­tion, the coun­cil has vot­ed to trans­fer all cost sav­ings achieved to one or more of the Fri­day Har­bor Cap­i­tal Funds main­tained for the pur­pose of build­ing infra­struc­ture with­in the town. This oblig­a­tion would run for a peri­od of five years after annex­a­tion. This is to assure tax­pay­ers that any sav­ings achieved from annex­a­tion would be rein­vest­ed back into infra­struc­ture to ben­e­fit the community.
For more infor­ma­tion, con­tact Fri­day Har­bor Town Admin­is­tra­tor Dun­can Wil­son at duncanw@fridayharbor.org or at 360–378-2810.
You can support the San Juan Update by doing business with our loyal advertisers, and by making a one-time contribution or a recurring donation.