Town To Begin Two-Month Utility Work On Spring Street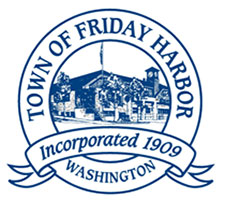 From the Town of Friday Harbor
The Town of Friday Harbor has finalized engineering plans for the replacement of sewer and stormwater lines located in Spring Street between First and Second Streets in the downtown core.
The work is planned to begin mid-March with completion in late May. The high volume of traffic and number of businesses in this area mean there will never be an ideal time for repairs of this nature.
Winter months are not an option due to adverse weather and the inability to resurface with asphalt until the ground temperatures have risen sufficiently. The town will complete this work over the next several months to finish the project before our summer season.
To alleviate the traffic problems, work will take place during evening hours between 11:15 p.m. and 7:30 a.m. Spring Street will reopen during the day with a mostly gravel surface during construction.
The work will consist of replacing an aging sewer line and upsizing the stormwater line. This section will be the last major repair on Spring Street. The stormwater lines have already been upsized from Front Street to First Street and from Second Street to Argyle Avenue.
A new 30-inch diameter pipe will replace the existing 15-inch pipe, alleviating the stormwater constriction between First and Second Streets that has resulted in several flood events in the last six years. Both the sewer and storm lines are near the center of Spring Street making the routing of traffic much more difficult.
Upon completion of the line replacements, the town will repave Spring Street from gutter to gutter. Some of the more complicated work will involve the replacement of side sewer lines to individual businesses as the new sewer line is constructed. Bypass lines will be used to keep businesses open during construction.
Anyone with questions or concerns regarding this project please contact administrator Duncan Wilson at 360-378-2810 or by email at duncanw@fridayharbor.org.
The town apologizes for the unavoidable inconvenience and inevitable frustration this may create and trusts the community will recognize there is no better, feasible time for this critical project.