Adopt Local Beach To Protect From Man-made Debris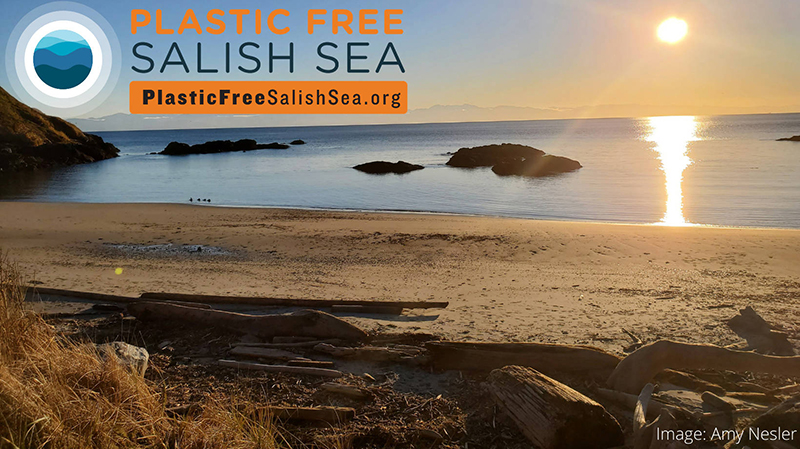 By Karin Roemers-Kleven, Plastic Free Salish Sea
Spring is in the air, the days are getting longer and the weather is getting better. We can leave our houses and go for nice walks.
So, why not adopt a beach?
The idea behind adopting a beach was launched about a year ago with the development of the Plastic Free Salish Sea website.
The website was supported with a grant to the San Juan County Marine Resources Committee and is chock full of resources on how to reduce, reuse and refuse.
The website also mapped all the county's beaches. Citizens from San Juan, Lopez and Orcas Island can make a huge difference by adopting one of their local beaches to keep clean from debris.
Visit the website at https://plasticfreesalishsea.org/adopt-a-beach.
For example, if your favorite beach is Jackson Beach on San Juan Island, you can sign up for that beach on the website and report the debris you find with pictures and descriptions.
Found items can be recycled or diverted while waste is accepted by the waste management companies free of charge.
Multiple people can become stewards of a certain beach and can either clean the beach on their own or as a team: the more, the merrier!
By becoming a beach steward, you prevent plastics and other debris to litter the ocean and prevent marine wildlife entanglements as well as death by consumption.
Every storm and every tide brings new man-made debris that hurts our marine environment.
The adopt-a-beach program helps clean up plastics while the new mantra "reduce, reuse, refuse" prevents plastics from entering the marine environment in the first place.
We encourage youth groups, schools, families, and other groups to sign up and help protect what we love!