Adopt Local Beach To Protect From Man-made Debris
Posted March 27, 2021 at 5:30 am by Hayley Day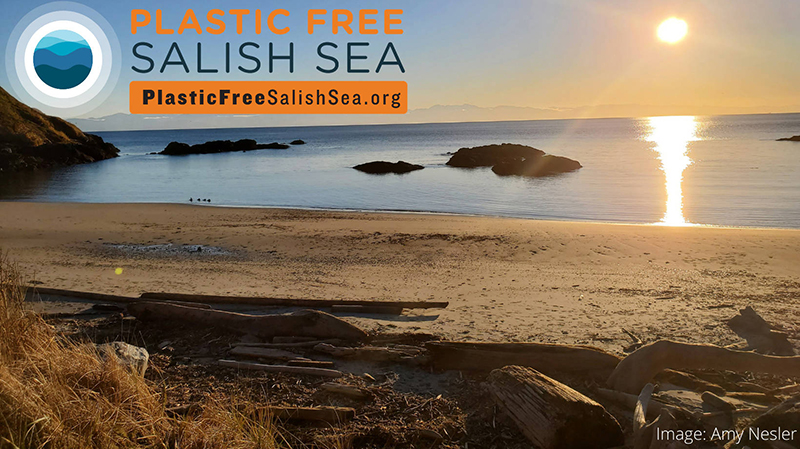 By Karin Roe­mers-Kleven, Plas­tic Free Sal­ish Sea
Spring is in the air, the days are get­ting longer and the weath­er is get­ting bet­ter. We can leave our hous­es and go for nice walks.
So, why not adopt a beach?
The idea behind adopt­ing a beach was launched about a year ago with the devel­op­ment of the Plas­tic Free Sal­ish Sea website.
The web­site was sup­port­ed with a grant to the San Juan Coun­ty Marine Resources Com­mit­tee and is chock full of resources on how to reduce, reuse and refuse.
The web­site also mapped all the county's beach­es. Cit­i­zens from San Juan, Lopez and Orcas Island can make a huge dif­fer­ence by adopt­ing one of their local beach­es to keep clean from debris.
Vis­it the web­site at https://plasticfreesalishsea.org/adopt-a-beach.
For exam­ple, if your favorite beach is Jack­son Beach on San Juan Island, you can sign up for that beach on the web­site and report the debris you find with pic­tures and descriptions.
Found items can be recy­cled or divert­ed while waste is accept­ed by the waste man­age­ment com­pa­nies free of charge.
Mul­ti­ple peo­ple can become stew­ards of a cer­tain beach and can either clean the beach on their own or as a team: the more, the merrier!
By becom­ing a beach stew­ard, you pre­vent plas­tics and oth­er debris to lit­ter the ocean and pre­vent marine wildlife entan­gle­ments as well as death by consumption.
Every storm and every tide brings new man-made debris that hurts our marine environment.
The adopt-a-beach pro­gram helps clean up plas­tics while the new mantra "reduce, reuse, refuse" pre­vents plas­tics from enter­ing the marine envi­ron­ment in the first place.
We encour­age youth groups, schools, fam­i­lies, and oth­er groups to sign up and help pro­tect what we love!
You can support the San Juan Update by doing business with our loyal advertisers, and by making a one-time contribution or a recurring donation.