Homes For Islanders To Suspend Operations After Foxhall
Posted March 27, 2021 at 1:28 pm by Hayley Day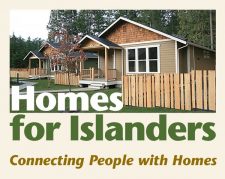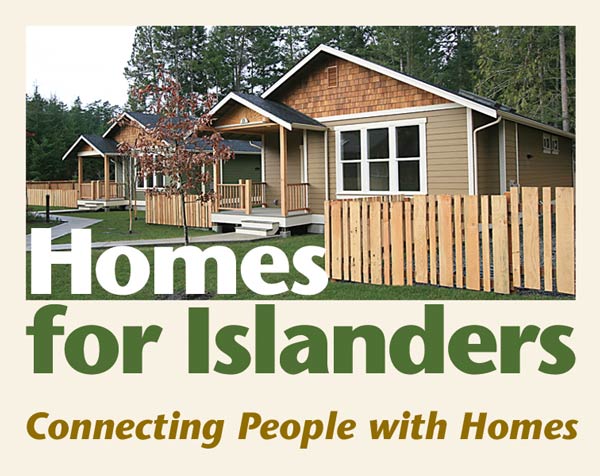 From Homes for Islanders
The afford­able self-help hous­ing non-prof­it Homes for Islanders is near­ing com­ple­tion of their Fox­hall neigh­bor­hood homes. This will bring the orga­ni­za­tion's own­er-built afford­able home pro­duc­tion total up to 129 com­plet­ed homes built over 17 years between 2004 and 2021.
Although Homes for Islanders has been search­ing dili­gent­ly for a future location(s) to con­tin­ue the pro­gram, we
regret­ful­ly acknowl­edge that we have been unable to locate fea­si­ble neigh­bor­hoods or
unde­vel­oped sites for two group builds for 8–10 homes for each site.
Homes for Islanders, there­fore, intends to sus­pend our oper­a­tions until we can locate a suit­able, fea­si­ble loca­tion where our mutu­al self-help pro­gram can be offered to the com­mu­ni­ty once again.
It is our hope that the span of time dur­ing which Homes for Islanders remains in oper­a­tional sus­pen­sion will be short, but it may take sev­er­al years to over­come the present lack of avail­able build­ing sites suit­able for neigh­bor­hoods of mutu­al self-help homebuilding.
In the mean­time, the Homes for Islanders vol­un­teer Board of Direc­tors will con­tin­ue to search through poten­tial future sites with the goal of reopen­ing oper­a­tions and help­ing more islanders achieve the dream of sweat-equi­ty home­own­er­ship in the San Juans.
You can support the San Juan Update by doing business with our loyal advertisers, and by making a one-time contribution or a recurring donation.