Businesses Write Open Letter Against Vacation Rental Moratorium
Posted March 7, 2021 at 5:30 am by Hayley Day
The fol­low­ing is an open let­ter to the San Juan Coun­ty Coun­cil from dozens of San Juan Island busi­ness­es, includ­ing Mike's Café and Wine Bar, San Juan Hos­tel, Crys­tal Seas Kayak­ing, Island Pets, On Point Bar­ber Shop and more.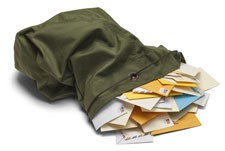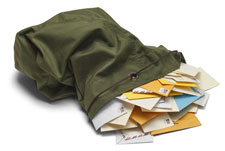 Dear San Juan Coun­ty Council,
We are strong­ly opposed to the mora­to­ri­um that you have recent­ly enact­ed on new vaca­tion rental appli­ca­tions for the fol­low­ing reasons:
Less than three years ago San Juan Coun­ty Coun­cil adopt­ed updat­ed vaca­tion rental stan­dards with Ordi­nance 02–2018. (18.40.275 of the Uni­fied Devel­op­ment Code). With­in this ordi­nance are "rules of con­duct" that address envi­ron­men­tal impacts, safe­ty, noise, tres­pass, a required 24/7 local rep­re­sen­ta­tive for each VR and pub­lic health.
There are "teeth" in the ordi­nance if there is non-com­pli­ance (para­graph J): "Vaca­tion rental per­mits vest­ed or approved after the effec­tive date of the ordi­nance cod­i­fied in this sec­tion shall expire two years after the date of approval unless the annu­al cer­tifi­cates of com­pli­ance meet­ing the require­ments of sub­sec­tion (K)(4) of this sec­tion are on file with the administrator.
Clear­ly, the coun­ty coun­cil, plan­ning staff and the plan­ning com­mis­sion put a lot of thought into cre­at­ing an enforce­able set of stan­dards to man­age poten­tial impacts from the VR businesses.
Ord. 02–2018 requires that a VR appli­ca­tion goes through the Con­di­tion­al Use Per­mit (CUP) process. Under the for­mer rules, VRs could be per­mit­ted under a much eas­i­er "Pro­vi­sion­al Use Per­mit". The CUP process can be lengthy and expen­sive. There is ample oppor­tu­ni­ty for pub­lic com­ment and an appeal process. In fact, it is not a giv­en that a VR appli­cant will be suc­cess­ful in get­ting through the exist­ing process. We feel there has been no jus­ti­fi­ca­tion for the Coun­ty Coun­cil to have adopt­ed the Vaca­tion Rental Moratorium.
We, as San Juan Island busi­ness own­ers, have all strug­gled togeth­er through the his­toric COVID-19 pan­dem­ic. We have been told "we are all in this togeth­er." We strong­ly feel that you as our coun­ty coun­cil, by enact­ing the Mora­to­ri­um on Vaca­tion Rental appli­ca­tions, has act­ed in a dam­ag­ing and unnec­es­sary man­ner in the midst of an already dif­fi­cult time for most island businesses.
We respect­ful­ly ask you to REPEAL the vaca­tion rental mora­to­ri­um imme­di­ate­ly. We need our elect­ed offi­cials to sup­port local busi­ness­es and jobs!
Sin­cere­ly,
Crys­tal Seas Kayak­ing, San Juan Prop­er­ty Man­age­ment, Wes Edholm Pho­tog­ra­phy Spring Street Deli, Island Boat Rental, San Juan Excur­sions, Maya Lega­cy Whale Watch­ing Tuck­er House / Har­ri­son Suites, Haley's Sports Bar and Grill, Appli­ance Repair by Bruce Starr Exca­vat­ing and Sep­tic, Starr Exca­vat­ing and Sep­tic, DNR Con­sult­ing LLC, Snug Har­bor Mari­na and Resort, Sears Home­town Store Fri­day Har­bor, A1 Mobile Lock and Key, Island Heat­ing and Mechan­i­cal, San Juan Safaris Mike's Café and Wine Bar, Island Heat­ing and Mechan­i­cal, Inter Island Propane Island Roots, San Juan Island Out­fit­ters, North­west Plumb­ing and Water­works, King Real­ty, Inc. Deer Hazel, Island Pets, Island Life Concierge, Isles Tiles, D.A. West Inc. Be Chic Bou­tique, Lorne Paulsen Con­struc­tion, Lorne Paulsen Con­struc­tion, The Bait Shop Wild West Dec LLC, KAVU, Trans­for­ma­tion Church, 40 Spring Street LLC, Harvey's Exca­vat­ing 1027 LLC, West Val­ley Hold­ings LLC, On Point Bar­ber Shop, Mike Carl­son Enter­pris­es, Inc. Chi­na Pearl, Down­rig­gers Restau­rant, San Juan Island Hos­tel, Sun­shine Laun­dry, Blue Water Grill
You can support the San Juan Update by doing business with our loyal advertisers, and by making a one-time contribution or a recurring donation.