Letter: Island Rec Levy Supports Programs, Trails, Sports
Posted March 6, 2021 at 5:00 am by Hayley Day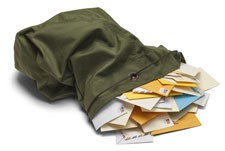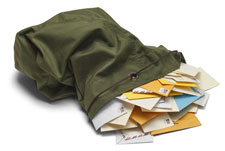 By Travis and Jen­nifer Ayers, Fri­day Harbor
We encour­age all eli­gi­ble vot­ers to join us and vote YES for the renew­al of Island Rec's levy on April 27.
This is not a new levy; it remains at $0.385 per $1,000 of assessed prop­er­ty val­ue. It is worth not­ing that this rate is only 64% of the amount allowed by law.
At the request­ed rate, a $500,000 prop­er­ty would pay $193 per year, which is a very rea­son­able amount of mon­ey when you con­sid­er all of the won­der­ful pro­grams that Island Rec provides.
The $0.165 of the levy would con­tin­ue to sup­port Island Rec pro­grams and trails.
The $0.10 would con­tin­ue sup­port for school sports, and the remain­ing $0.12 would con­tin­ue to sup­port oper­a­tions and main­te­nance of Island Rec Parks.
Over the past six-year levy cycle near­ly 18,000 par­tic­i­pants have ben­e­fit­ed from Island Rec programming!
We want to specif­i­cal­ly point out that, with­out a renewed levy, high school sports would not have any fund­ing. We've per­son­al­ly seen the immense toll that the lack of sports activ­i­ties dur­ing the pan­dem­ic has tak­en on high school stu­dent ath­letes. In our view, it is imper­a­tive to ensure that finan­cial sup­port for sports is pro­vid­ed well into the future.
You can find more infor­ma­tion at www.islandrec.org/levy
Island Rec is an inte­gral part of Island life. Please vote YES to renew the levy on April 27.
You can support the San Juan Update by doing business with our loyal advertisers, and by making a one-time contribution or a recurring donation.