Submit Blair Avenue Mural Proposals By March 22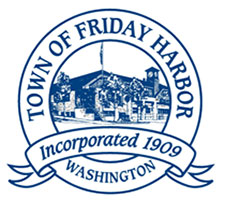 From the Town of Friday Harbor
Artists are reminded that the deadline for submitting proposals for the Blair Avenue mural project is 4:30 p.m. Monday, March 22.
The Town of Friday Harbor is accepting proposals for artwork to be displayed on or against a 235-foot wall along Blair Avenue. All proposals will be considered with preference going to those from local artists.
The Friday Harbor Arts Commission will review and select one or more proposals to recommend to the town council. The Ccuncil will make the final selection.
Interested parties should review and complete the Request for Proposal for the Blair Avenue Mural Project posted to the town website www.fridayharbor.org.