Donate To Local Theaters While Watching Online Play About D&D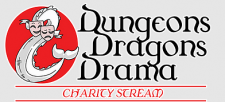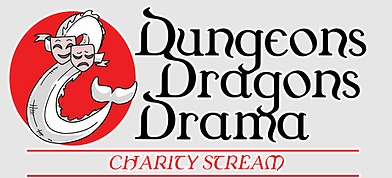 From San Juan Community Theatre
Five theater artists, one idea: a charity live streaming event set in a world of swords and sorcery in Dungeons & Dragons & Drama.
Five actors are rolling the dice to raise funds in a two-night, live-streamed event to raise money for five theaters in the Pacific Northwest that have been hit hard by the pandemic. These theater artists are supporting each other through a game they all love: D&D.
The fantasy story will follow the exploits of a ragtag group of thespians who moonlight as adventurers for hire.
Leading the way as the Dungeon Master is San Juan Community Theatre's Executive Artistic Director Nathan Kessler-Jeffrey. Rounding out the players are Tia Stephens (Port Angeles Playhouse), Ginny Holladay (Olympic Performing Arts), Fred Robinson (Peninsula College Theatre Department), and Jake Perrine (Orcas Arts Center).
"I've found some of my best friends through Theatre and playing D&D. We love to tell stories, and what better way to do it than collaborating with each other and rolling some dice to find out how things go?" said Kessler-Jeffrey.
The story will play out live at 6 p.m., March 21 and 28 on twitch.tv/danddanddrama.
Visit www.dddfundraiser.com to find out more and for a link to our GoFundMe page. All proceeds are being split between the five theaters. Donations level up the characters and give them more cool stuff!