Mullis Street Construction Targets Sidewalk, Curb Through April 1
Posted March 26, 2021 at 5:30 am by Hayley Day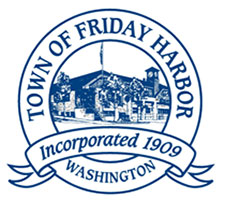 From the Town of Fri­day Harbor
The Town of Fri­day Har­bor will add a round­about to part of Mullis Street from March 22 through May 28. The project will recon­struct approx­i­mate­ly 1,300 feet of Mullis Street from 818 Mullis Street, the Guard Elec­tric and Air­port prop­er­ty, to Spring Street.
The con­trac­tor is installing curb, gut­ter and ADA-com­pli­ant side­walk ramps through April 1. Mullis Street will be ful­ly acces­si­ble Fri­day, Sat­ur­day and Sunday.
Appro­pri­ate sig­nage will be placed dur­ing this phase of the project. Every effort will be made to lim­it inter­rup­tion to businesses.
Ques­tions for dai­ly oper­a­tions can be direct­ed to the con­trac­tor Justin Kon­nerup, Kon­nerup Con­struc­tion 425–508-0847, or project inspec­tor Pedro Mena at the Town of Fri­day Har­bor at 360–378-2154.
You can support the San Juan Update by doing business with our loyal advertisers, and by making a one-time contribution or a recurring donation.