Mullis Street Construction Targets Sidewalk, Curb Through April 1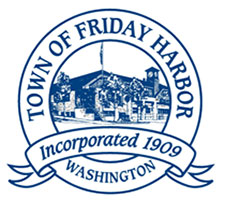 From the Town of Friday Harbor
The Town of Friday Harbor will add a roundabout to part of Mullis Street from March 22 through May 28. The project will reconstruct approximately 1,300 feet of Mullis Street from 818 Mullis Street, the Guard Electric and Airport property, to Spring Street.
The contractor is installing curb, gutter and ADA-compliant sidewalk ramps through April 1. Mullis Street will be fully accessible Friday, Saturday and Sunday.
Appropriate signage will be placed during this phase of the project. Every effort will be made to limit interruption to businesses.
Questions for daily operations can be directed to the contractor Justin Konnerup, Konnerup Construction 425-508-0847, or project inspector Pedro Mena at the Town of Friday Harbor at 360-378-2154.