West Street Sidewalk Repairs Start March 11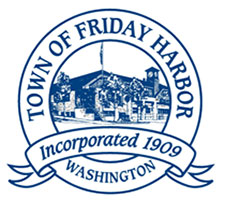 From The Town of Friday Harbor
The Town of Friday Harbor has contracted for the replacement of damaged sidewalk panels on West Street, near the Kings Market parking lot, where tree roots and weathering have caused cracking and buckling of the concrete.
Construction begins Thursday, March 11, and is estimated to last approximately two weeks.
Vehicular traffic and local access should not be impacted. However, pedestrian access will be closed through the project area and the abutting parking stalls may be closed or restricted during working hours.
Businesses and residents should expect noise during daytime working hours. Utility services will not be affected. During this period, the public is asked to be patient and exercise caution near work areas.
Do not hesitate to contact town hall at 360-378-2810 with questions or comments. In addition, the contractor, Gull Wing Construction, will have a supervisor on-site at all times.