Animal Protection Society Presents Pet Of The Week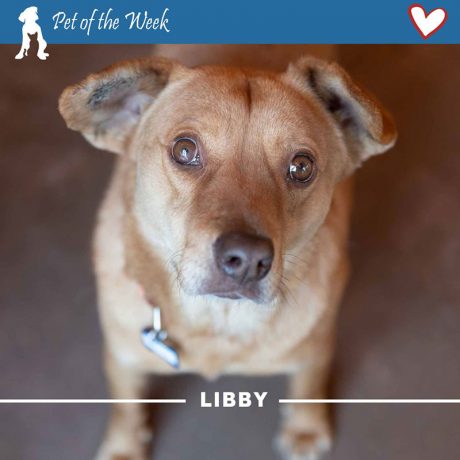 From the Animal Protection Society of Friday Harbor
Age: Approximately 5 years
Sex: Female
Breed: Mystery mix
Application: www.apsfh.com/adoption-program/canine-application
Look into my eyes…deeper, deeper…that's it…do you feel your heart swelling?
That's very good. Ok! Now that Libby has successfully gotten your attention and you have most likely fallen in love with her, we can tell you a little bit more about this darling girl.
She's as unique as they come with her adorable looks and spunky personality. Since arriving at the shelter, Libby has entertained the staff with her newfound love of toys! She tosses, twirls, and shakes her toys all around! It's endless fun for all parties involved.
Libby would be delighted to find a loving home that will dote on her in all the ways a rescue dog deserves. She has a few things she is working through during her transition, particularly fear of new men and strange dogs. Therefore, a home with someone dedicated to work through those fears with her would be ideal. In the meantime, she will be waiting at the shelter where she will continue to entertain the staff!
ABOUT

Origin: Mexico
Weight: 34lbs
Personality: Affectionate, Goofy, Mellow
Energy Level: Low-Medium
Likes: Toys!, Cuddles, Walks
Dislikes: Surprises, Rainy Weather, Skateboards
COVID-19: APS-FH will be giving priority to local adopters, however, an application MUST be submitted prior to any meet and greets.