Preliminary Voting Results Show Fire Annexation and Island Rec Levy Approvals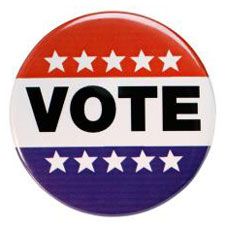 By Hayley Day, San Juan Update
Preliminary voting results in the 2021 April Special Election for San Juan Island show the Town of Friday Harbor will join the island's fire district and Island Rec will continue to receive local funds.
The vote will be certified May 7.
Fire District
According to the San Juan County Elections Office, about 77% of town voters and 87% of fire district voters chose to annex the Town of Friday Harbor into San Juan County Fire Protection District No. 3, also known as San Juan Island Fire & Rescue.
A majority of each group of voters was needed for the merger to take place.
Previously, the town contracted for fire services with the district, but now town property owners will be included in the district's property tax levy.
The district includes San Juan, Brown and Pearl islands, as well as other nearby islands, states the county election voters' pamphlet.
According to the pamphlet's statement in favor of the proposition, the fire district's levy will cost about $156 for a home assessed at $350,000.
The pro statement — written by Tom Eades, Becki Day and Charles Dalldorf — says the town's contract would increase at the end of 2021. The town will now use the extra funds on local infrastructure.
Island Rec
About 80% of voters chose to renew Island Rec's property tax levy of $0.39 per $1,000 of assessed valuation for each year from 2022-27.
According to the county's voter election pamphlet, about $0.17 will fund Island Rec programs, $0.10 will support the island's public school district's athletics and $0.12 will fund the operation and maintenance of Island Rec parks.