San Juan County Public Hospital District No. 1 Clears Routine 2019 Financial Audit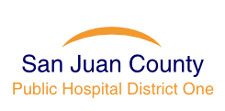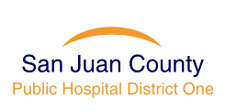 From San Juan County Public Hospital District No. 1
No findings were reported in a final financial audit from Jan. 1, 2019 through Dec. 31, 2019 for San Juan County Public Hospital District No. 1.
The district was given a clean bill of health. The audit, which concluded on April 22, 2021, is routine and normal for governmental agencies.
This report also covered San Juan EMS, which is a part of the hospital district.
Superintendent Nathan Butler said "I'm so pleased to be able to report that there were no findings in our 2019 financial and internal controls audit. Due to COVID-19, the audit was done entirely remotely, which was a challenge of its own, but I'd like to thank the state auditor's office for making it manageable. I'd also like to thank former Superintendent Hutchins who was instrumental in making this audit a success."
To find a copy of the official audit report, visit sao.wa.gov, scroll down to "Quick Search Audit Reports," enter report number 1028120, and click "search."