San Juan Community Theatre Presents 'Mamma Mia!' Auditions June 6
Posted May 14, 2021 at 4:30 am by Hayley Day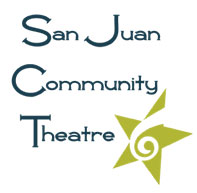 From San Juan Com­mu­ni­ty Theatre
Direc­tor Mar­garet Hall will hold audi­tions for ages 16–35 at 2 p.m. Sun­day, June 6 in the Gubel­man at the San Juan Com­mu­ni­ty Theatre.
We are look­ing for­ward with hope to pre­sent­ing "Mam­ma Mia!" this November.
Addi­tion­al audi­tions for all ages will be held on Sun­day, July 11. All nec­es­sary health pre­cau­tions will be observed.
Because this show was post­poned in 2020, some cast mem­bers can't par­tic­i­pate. Sev­er­al leads and ensem­ble roles are now available.
Actors, singers, and dancers are need­ed and encour­aged to audition.
Scripts and audi­tion infor­ma­tion are avail­able for pick-up in the the­ater out­er lob­by on the box office shelf. Full details are avail­able at sjctheatre.org.
Resched­ul­ing this pro­duc­tion for fall is ten­ta­tive, depen­dent on the lift­ing of Covid restric­tions. If all goes accord­ing to plan, open­ing night will be Fri­day, Nov. 5. Rehearsals will begin in ear­ly September.
You can support the San Juan Update by doing business with our loyal advertisers, and by making a one-time contribution or a recurring donation.