Update: Mullis Street Painted Roundabout to be Installed May 10–11
Posted May 4, 2021 at 5:30 am by Hayley Day
This post was updat­ed on May 5 to reflect the new con­struc­tion dates.
From the Town of Fri­day Harbor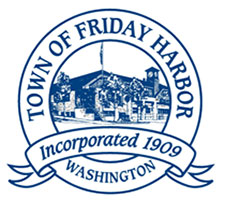 The Spring Street and Mullis Street inter­sec­tion will be closed Mon­day, May 10 and Tues­day, May 11 for the instal­la­tion of a paint­ed roundabout.
The con­struc­tion was to take place May 5 and 6 but was can­celed due to the weather.
The con­trac­tor is autho­rized to work from 7 a.m.-7 p.m. to expe­dite con­struc­tion. Sig­nage will be post­ed and flag­gers will be on-site to assist with emer­gency traffic.
Appro­pri­ate sig­nage will be placed dur­ing this phase of the project. Every effort will be made to lim­it inter­rup­tion to busi­ness­es, how­ev­er, vehic­u­lar traf­fic will need to detour to local businesses.
Ques­tions regard­ing the project may be made to town hall or the on-site project man­ag­er. As always, the town appre­ci­ates the con­tin­ued patience of busi­ness own­ers, res­i­dents and visitors.
You can support the San Juan Update by doing business with our loyal advertisers, and by making a one-time contribution or a recurring donation.