Update: Mullis Street Painted Roundabout to be Installed May 10-11
This post was updated on May 5 to reflect the new construction dates.
From the Town of Friday Harbor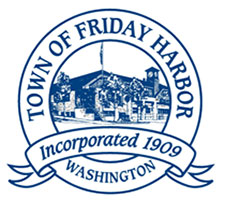 The Spring Street and Mullis Street intersection will be closed Monday, May 10 and Tuesday, May 11 for the installation of a painted roundabout.
The construction was to take place May 5 and 6 but was canceled due to the weather.
The contractor is authorized to work from 7 a.m.-7 p.m. to expedite construction. Signage will be posted and flaggers will be on-site to assist with emergency traffic.
Appropriate signage will be placed during this phase of the project. Every effort will be made to limit interruption to businesses, however, vehicular traffic will need to detour to local businesses.
Questions regarding the project may be made to town hall or the on-site project manager. As always, the town appreciates the continued patience of business owners, residents and visitors.