San Juan County Students Can Earn Credit at Skagit Valley College this Summer
From Skagit Valley College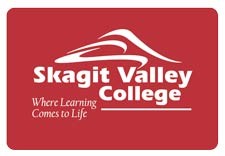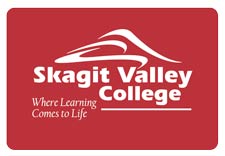 Up to 250 juniors and seniors in Skagit, Island and San Juan counties can take up to five credits at Skagit Valley College this summer, thanks to a new summer program affiliated with Running Start.
Running Start is a dual credit program that began in the early 1990s and allows high juniors and seniors to earn college credit, with eligible tuition covered by state funding.
Students can complete their high school diploma, earn an associate's degree, or work toward both simultaneously, preparing them for employment or college transfer.
The Running Start Summer Pilot Program was made possible with the passage of House Bill 2864 by the Legislature.
It is open to new and continuing Running Start students who attend participating high schools. The program is also available to current seniors who are within five credits of earning their associate's degree.
SVC is one of only three community colleges in Washington invited to participate in the pilot. The other two colleges are Yakima Valley College and South Puget Sound Community College.
"I sponsored HB 2864 because Running Start is a proven, cost-effective program that helps high school students earn college credit faster," said Washington State Rep. Dave Paul, D-Oak Harbor, who is also director of community relations at SVC. "Our students should have the opportunity to earn credit even if their high school is not in session. It's good for students, families, and our community."
Partnering with SVC on the summer pilot program are the following school districts: Anacortes, Burlington-Edison, Concrete, Coupeville, La Conner, Mount Vernon, Oak Harbor, Sedro-Woolley, and San Juan.
"We are very excited to be chosen as a pilot program for the Washington Community and Technical Colleges system," said SVC President Tom Keegan. "We are very thankful to Representative Paul for his legislative leadership and have no doubt that this program will serve students and their families, as well as our local communities."
Students who participate in the Running Start Summer Pilot Program can also apply for the SVC Running Start Pilot Scholarship to receive a bookstore voucher to help pay for books, assistance purchasing required course materials, or funding to pay student fees.
Registration for Continuing Students is going on now and registration for new students begins May 19. Classes begin July 6.
For more information, visit www.skagit.edu/runningstart or email outreach@skagit.edu.