Town Photoshops Popular Local Historical Shots to Discuss History of Photo Manipulation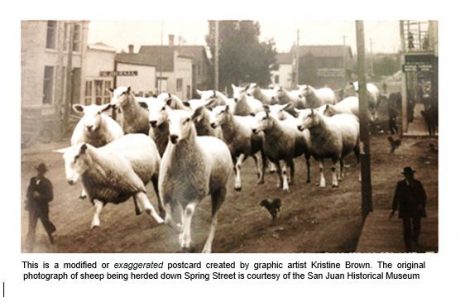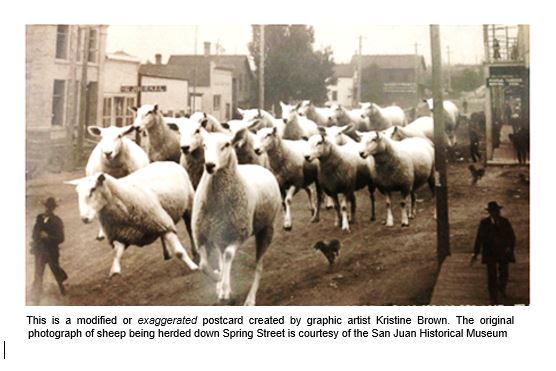 From Sandy Strehlou, historic preservation coordinator, Town of Friday Harbor
An online event called "There's a Story Here: Exaggeration Postcards Imagined" will be held at 5 p.m., May 4 in celebration of History Lives Here 2021.
Before Photoshop, innovative photographers used photographic manipulation to create a novel and inexpensive genre of souvenirs known as "exaggeration" postcards.
More tongue-in-cheek than purposely deceptive, these postcards were popular between the early 1900s and the 1940s. While exaggeration postcards were produced in Washington state and throughout the nation, none have been found for San Juan County — until now.
In this history talk, Town of Friday Harbor Historic Preservation Coordinator Sandy Strehlou will discuss the history of exaggeration postcards and the stories behind each postcard that has been newly created to celebrate the history of the San Juans.
This event accompanies a public art and history installation coming soon to the Breezeway next to the Palace Theatre in Friday Harbor.
Join the meeting from your computer, tablet or smartphone here. Download the app here.
You can also dial in using your phone by calling 786-535-3211 with access code 233-692-541.