Adopt 'Kissy' Large Breed Mix at Friday Harbor Animal Shelter
Posted May 4, 2021 at 4:30 am by Hayley Day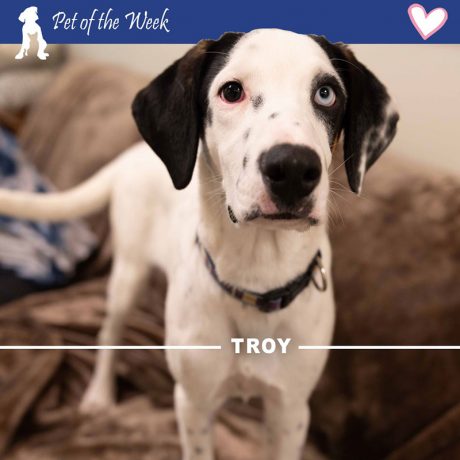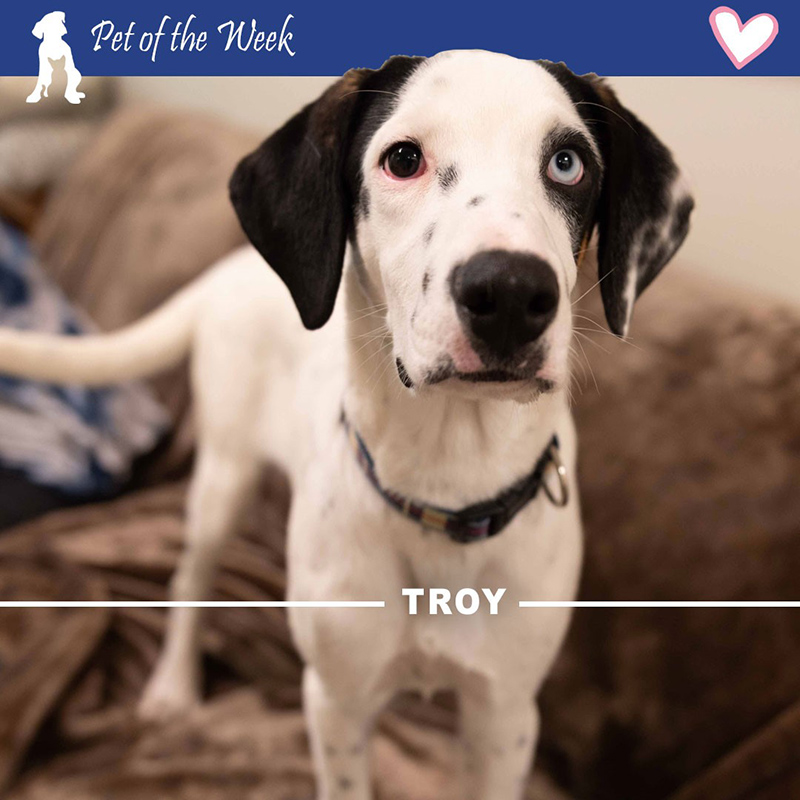 From the Ani­mal Pro­tec­tion Soci­ety of Fri­day Harbor
Age: Approx­i­mate­ly 6 months
Sex: Male
Breed: Large Breed Mix
Appli­ca­tion: www.apsfh.com/adoption-program/canine-application
Troy boy is pure joy!
This gen­tle giant has the heart to match his size. He has a lot of love to give and is in need of some­one to share it with.
At six months old, Troy is the best of both worlds; he is respect­ful, talk­a­tive, cud­dly, kissy, ener­getic, play­ful, smart, atten­tive, hand­some, and so much more. A well-round­ed indi­vid­ual describes him perfectly.
He has already start­ed his har­ness train­ing and loves to walk wher­ev­er you may take him; trails, beach­es, your street.
Troy is also mak­ing progress on cer­tain com­mand words like "leave it."
If you are look­ing for a life­time full of love, then Troy is your boy!
About

Ori­gin: Mexico
Weight: 37lbs and growing
Per­son­al­i­ty: Doofy, Kind, Curious
Ener­gy Lev­el: Pup­py Medium
Likes: Pup­py Pool Par­ties, Walks in the Woods, Sto­ry Time
Dis­likes: His Reflec­tion, Late Meals, Cute Cats
COVID-19: APS-FH will be giv­ing pri­or­i­ty to local adopters, how­ev­er, an appli­ca­tion MUST be sub­mit­ted pri­or to any meet and greets.
You can support the San Juan Update by doing business with our loyal advertisers, and by making a one-time contribution or a recurring donation.