Adopt 'Kissy' Large Breed Mix at Friday Harbor Animal Shelter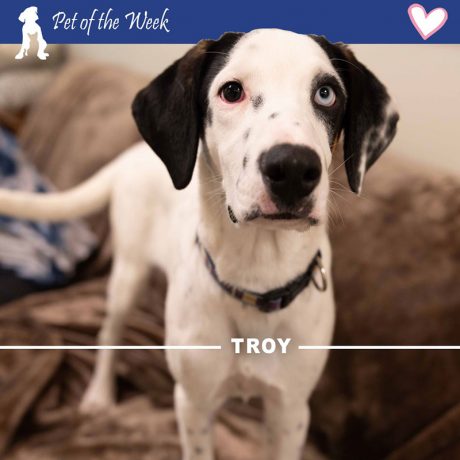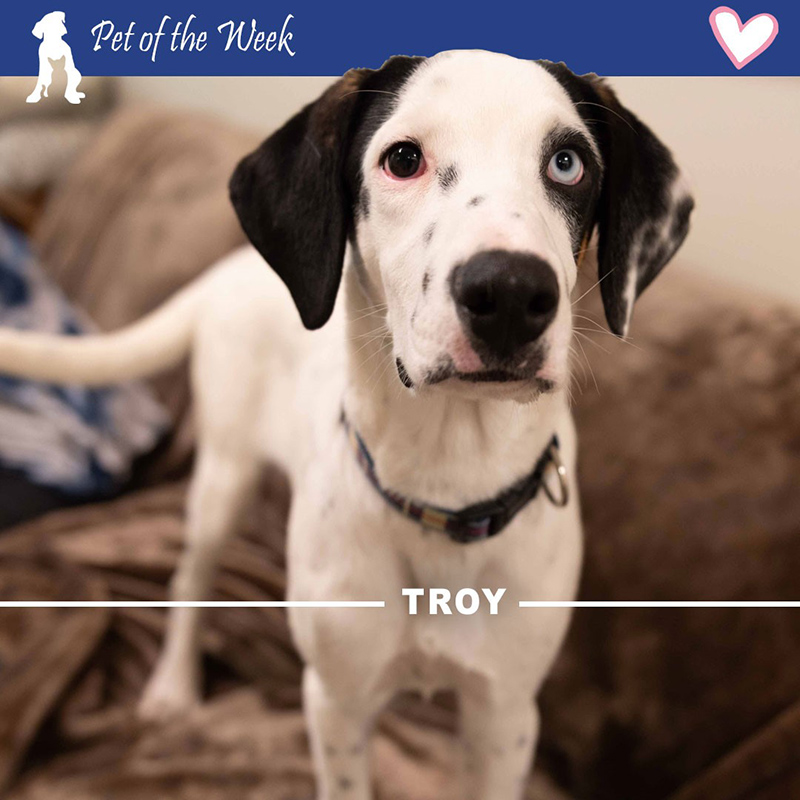 From the Animal Protection Society of Friday Harbor
Age: Approximately 6 months
Sex: Male
Breed: Large Breed Mix
Application: www.apsfh.com/adoption-program/canine-application
Troy boy is pure joy!
This gentle giant has the heart to match his size. He has a lot of love to give and is in need of someone to share it with.
At six months old, Troy is the best of both worlds; he is respectful, talkative, cuddly, kissy, energetic, playful, smart, attentive, handsome, and so much more. A well-rounded individual describes him perfectly.
He has already started his harness training and loves to walk wherever you may take him; trails, beaches, your street.
Troy is also making progress on certain command words like "leave it."
If you are looking for a lifetime full of love, then Troy is your boy!
About

Origin: Mexico
Weight: 37lbs and growing
Personality: Doofy, Kind, Curious
Energy Level: Puppy Medium
Likes: Puppy Pool Parties, Walks in the Woods, Story Time
Dislikes: His Reflection, Late Meals, Cute Cats
COVID-19: APS-FH will be giving priority to local adopters, however, an application MUST be submitted prior to any meet and greets.