WaterWorks Presents 'The Nature of Healing'
Posted May 19, 2021 at 4:30 am by Hayley Day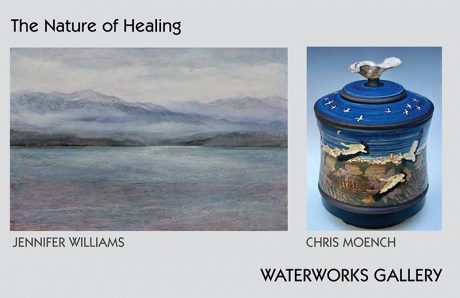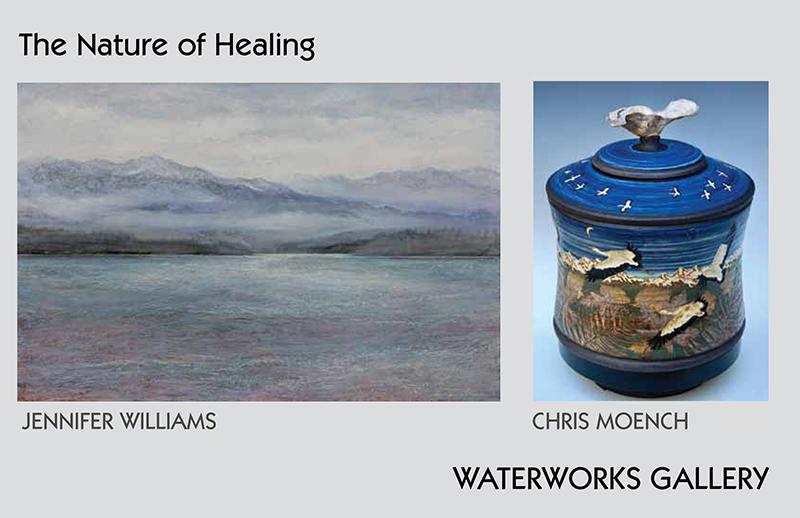 From Water­Works
Water­Works Gallery in Fri­day Har­bor presents "The Nature of Heal­ing" May 28-June 26.
Jen­nifer Williams and Chris Moench invite us to step into their world, as they present their inter­pre­ta­tion of hope and healing.
Jen­nifer­'s rich­ly tex­tured sur­faces and atmos­pher­ic lay­ers cap­ture nature in a state of change and ref­er­ence the Pacif­ic North­west, where sky and water are con­stant­ly mov­ing. Her work focus­es on nature's pow­er to renew itself, and also to renew us.
Chris's ceram­ic prayer wheels are mov­ing sanc­tu­ar­ies for the sto­ries of our lives. The ves­sels can be filled with writ­ten mem­o­ries, hopes and blessings.
Through these con­tri­bu­tions, the ves­sels become a tan­gi­ble sym­bol of the con­nec­tions that join us to one anoth­er and to the nat­ur­al world.
Find­ing inspi­ra­tion in the pacif­ic north­west and the Earth's nat­ur­al cycles, his sculp­tures invite inter­ac­tion and reflection.
Join us for a social­ly dis­tant open­ing 4–7 p.m., May 28. Water­Works Gallery is locat­ed at 315 Argyle Ave. in Fri­day Har­bor and is open 10:30 a.m.-5:30 p.m., Wednes­day-Sat­ur­day. For more infor­ma­tion, vis­it www.waterworksgallery.com or call 360–378-3060.
You can support the San Juan Update by doing business with our loyal advertisers, and by making a one-time contribution or a recurring donation.