Enroll in Skagit Valley College Summer and Fall Classes
Posted June 13, 2021 at 4:30 am by Hayley Day
Unemployment Could Cover Worker Retraining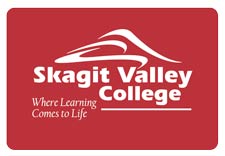 From Skag­it Val­ley College
Did you know you can reg­is­ter now for sum­mer and fall quar­ters at Skag­it Val­ley College?
Sum­mer class­es begin July 6 and fall class­es begin Sept. 21, offer­ing online, hybrid and in-per­son options.
Applied Bach­e­lors
Earn a bach­e­lor of applied sci­ence in envi­ron­men­tal con­ser­va­tion, and applied bach­e­lor in applied man­age­ment with tracks in gen­er­al man­age­ment and health care management.
Aca­d­e­m­ic Transfer
Start your col­lege trans­fer degree and save mon­ey on tuition, com­pared to a four-year col­lege. High­ly trained fac­ul­ty with advanced degrees, many with PhDs who are both experts in their fields and ded­i­cat­ed to teach­ing stu­dents rather than research. There are small class sizes and indi­vid­ual atten­tion and no teach­ing assistants.
Our job train­ing pro­grams are designed to keep your degree on track.
Unem­ployed?
Con­tin­ue receiv­ing unem­ploy­ment ben­e­fits while you're attend­ing SVC. Work­er retrain­ing cov­ers tuition, books, and school-relat­ed fees.
Run­ning Start
High School juniors and Seniors can earn tuition-free col­lege cred­it at SVC while you're in high school. Sup­port for online learn­ing tech­nol­o­gy is available.
Drop-in Stu­dents
If you've been attend­ing a four-year uni­ver­si­ty, but tak­ing a break, Skag­it wel­comes you to take a few class­es and then have them transferred.
Basic Edu­ca­tion for Adults
We are com­mit­ted to your suc­cess with pro­grams for high school com­ple­tion, GED prep, and Eng­lish lan­guage acqui­si­tion. There are lap­top loans, fund­ing and advis­ing support.
Com­plete the Degree You Started
Fin­ish the degree you start­ed; we're ready to help. There are small class sizes and indi­vid­ual atten­tion and no teach­ing assistants.
Need Help Pay­ing for College?
Vis­it www.skagit.edu/financial-aid/applying-for-financial-aid.
Lap­top, Hotspot and Web­cam Loans
Vis­it www.skagit.edu/about/safety-security-parking/remote-services/#it.
Con­tin­u­ing and Com­mu­ni­ty Education
Explore a new pas­sion, stay cur­rent with tech­nol­o­gy and have some fun with our non­cred­it classes.
For more infor­ma­tion about get­ting start­ed, cours­es and pro­grams, finan­cial aid, and the many sup­port ser­vices that are avail­able to you vis­it www.skagit.edu/summerfall. Chat with us at www.skagit.edu/uchat
You can support the San Juan Update by doing business with our loyal advertisers, and by making a one-time contribution or a recurring donation.