League of Women Voters Hosts Online Emergency Preparedness Lecture June 14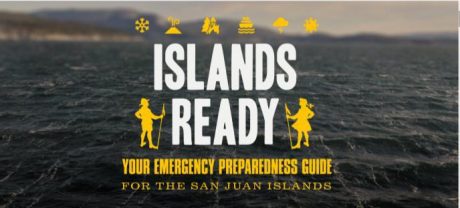 From the League of Women Voters
Join us for the League of Women Voters' Zoom meeting, noon-2 p.m. June 14 on emergency preparedness and response.
Natural hazards such as earthquakes, tsunamis and volcanic eruptions can occur any time.
The massive wildfires that affected the Pacific Northwest in 2020 are a sharp reminder of how quickly such conflagrations can destroy whole communities.
Brendan Cowan, director of the San Juan County Department of Emergency Management, and Bill Severson, San Juan County Unit Lead for the Red Cross, will speak about natural and human-made hazards and other emergencies, and they will discuss ways to prepare, respond and recover.
They will include information on the "Island Ready" and "Safe and Well" websites developed for islanders' use.
You must register in advance for this meeting here.