Family Requests Individual Memorials for Vida Wight at 5:17 p.m. Thursday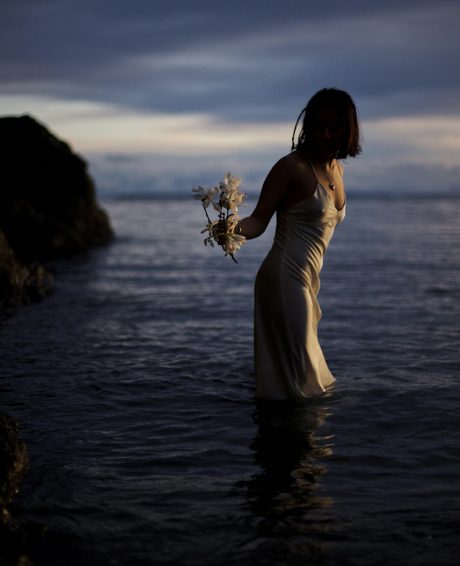 By Cere Demuth, San Juan Island
But Vida was not a lover of large groups or attention. She liked her space, to say the least.
As a little girl, she used to kick off her pink cowboy boots in the car before going into Market Place. She would say she didn't want "everyone talking to her" about them. Thus, I am sorry we can't provide a space for everyone to gather. I hope you understand.
Instead, our family will be holding a private memorial on Thursday, June 10, and we will release the fragrant pink petals of the Nootka Rose into the sea at 5:17 p.m.
This is the moment Vida died; the moment she left her beautiful brown body. If you feel moved, we encourage you to join the ceremony at your favorite spot and to honor Vida by releasing handfuls of the Nootka Rose into the sea at 5:17 p.m., Thursday. I think she would want it this way.
Thank you, from the bottom of my momma's broken heart for your messages, quiet prayers and space. It all means the world to me, to us. Thank you for honoring our Vida Bee.