Freezer-burned: Tales of Interior Alaska
Posted July 5, 2021 at 5:00 am by Hayley Day
The Allure of Gold, Part 2
"Freez­er-Burned: Tales of Inte­ri­or Alas­ka" is a reg­u­lar col­umn on the San Juan Update writ­ten by Steve Ulvi.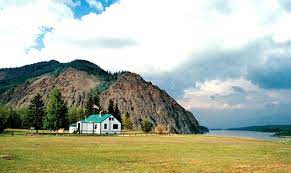 When Pap­py Scog­gins parked his mod­i­fied school bus at the old boat land­ing in Eagle, Alas­ka he nev­er imag­ined the grous­ing by locals accus­tomed to using that area to load boats, or camp overnight if need be. He soon learned that riv­er-trip­pers com­ing down the Yukon Riv­er gen­er­al­ly pulled in there as the last chance to stop in the lit­tle his­toric town before being swept around the tow­er­ing Eagle Bluff. The next riv­er town and road ter­mi­nus were 150 miles down­riv­er at Cir­cle City.
The unim­proved vehi­cle turn­around and boat eddy was con­sid­ered a pub­lic-com­mons with more con­ve­nient foot access to town than the big land­ing a half mile upriv­er. The town sawmill, leav­ing few hints as to its exis­tence, had been right there on the high­er ground by 1900. Some­body now owned the land down to the mean high-water mark of the riv­er (the State of Alas­ka owned below that) but who­ev­er it was, they didn't care about local use. But few folks found it accept­able to have it tak­en over like a "Hill­bil­ly Holler". Def­i­nite­ly not a good place to tear a school bus apart in a half-assed, Rube Gold­berg attempt to build a barge.
Dis­tant cousins, Erline and Sturgill Scog­gins, knew noth­ing of their Ida­ho hitch-hik­ers being want­ed by the law. Their unin­tend­ed big splash in town was fur­ther taint­ed when the nefar­i­ous broth­ers man­aged to par­ty with the town drunk­ard only to steal his truck while he was passed out and get while the get­tin' was good. "Want­ed bank rob­bers, no less!" made for heady grist in the rumor mill. But it is fair to say that most folks were glad that the town's friend­ly ine­bri­ate now had to fall back to rid­ing his bicy­cle; every bit as unsteady, hat pulled down like Gab­by Hayes, weav­ing slow­ly along the dusty roads, but far less of a dan­ger to others.
The final straw for Pap­py, after receiv­ing local guff, was when Dirty Frank lined his canoe from 80 miles down­riv­er, camped close to the bus and stu­pe­fied him­self by smok­ing dirt weed and dip­ping green home­brew from a 5‑gallon buck­et. All hours of the day. The fam­i­ly prayed for Frank's redemp­tion. Pap­py con­sid­ered offer­ing to bap­tize him if he would accept the Lord. As oth­ers could attest, the fam­i­ly had real­ly only seen the tip of the ice­berg of Frank's debauch­ery and their con­cern for his mor­tal soul would not make a whit of dif­fer­ence. A nose-plugged dunk in the silty riv­er was how he occa­sion­al­ly bathed every sum­mer anyway.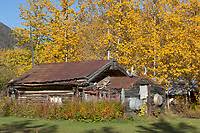 Sturgill trudged back from the post office one after­noon, frus­trat­ed that unem­ploy­ment checks had not arrived, to find that Dirty Frank had res­cued some folks on a log raft. It had sweeps and wall tents like a gold rush repli­ca. The worst pos­si­ble mode of riv­er trav­el. The raft had been inex­orably slid­ing by, just off shore, sweeps thrash­ing. The rafters were in a fren­zied dance to land before spin­ning around the bluff, miss­ing town alto­geth­er. Worse yet, if they couldn't stop, they would be pow­er­less to avoid bash­ing the raft into the sol­id but­tress of the loom­ing Eagle Bluff that was shed­ding 200,000 cubic feet per sec­ond of boil­ing cur­rent, like­ly tear­ing the raft apart.
A tanned, shirt­less guy hollered at a rest­ing, bleary-eyed Frank and flung some loops of heavy rope, implor­ing him "hur­ry up, tie it off. Some­where! Any­where"! Despite his fog­gy state, Frank real­ized that the immutable laws of physics, more specif­i­cal­ly mass (4 or 5 tons of sod­den logs) and veloc­i­ty (8 mph cur­rent) were mount­ing expo­nen­tial­ly, moment by moment. No big trees or boul­ders close by the shore. All he could think of in want­i­ng to be a hero for the wor­ried, scant­i­ly clad gals on the raft, was to tie off on the near­by bus bumper and stand back. (The bus bumper had been solid­ly weld­ed to the frame of the bus by the Cana­di­an road crew that inad­ver­tent­ly yanked it off on the Al-Can High­way back in British Columbia).
Stopped in his tracks, Sturgill could hard­ly believe his eyes as he took in the scene. The raft was at the shore, a heavy rope taut to his bus bumper at the very edge of the water with 25 feet of brake-locked tire fur­rows lead­ing back to where it used to sit. It didn't help any that Dirty Frank was par­ty­ing with the rafters, loud­ly enter­tain­ing them with tales of his escapades. Sure­ly, he wasn't describ­ing the time he was caught steal­ing booze from the fall camp of some burly Anchor­age moose hunters and rough­ly tied to a tree for a few days, while they angri­ly dis­cussed his fate. Frank did have a pass­ing resem­blance to Tolkien's Gollum.
Frank's lack of basic per­son­al hygiene was detectable even by a blind per­son with a head cold. His old Levi's were more dirt and fish slime than cot­ton. Like any­one, Frank rel­ished some treats dur­ing his rare vis­its. He was eat­ing may­on­naise from a pint jar leav­ing tell­tale white globs in his wispy mus­tache. He offered to share his treat but was prob­a­bly not win­ning any points in his thin­ly-veiled attempt to attract a woman (maybe both!) into join­ing him for a long cold win­ter in a tiny cab­in, many miles from anyone.
Soon after the near dis­as­ter, one of the church-going fam­i­lies took pity on Erline and the kids liv­ing in the cramped bus with­out plumb­ing or water by proud­ly step­ping up to offer to rent them a rot­ting old cab­in with­out plumb­ing or water. They praised them­selves for demon­strat­ing broth­er­ly love toward the fun­ny talk­ing, black­er sheep among the high­ly diverse Chris­t­ian flock. "The Lord works in mys­te­ri­ous ways, yes he does". But giv­en the many unre­pen­tant sin­ners on the riv­er and around town, the fun­da­men­tal­ists were keen to invite the Scog­gins' into their fold. They had a sim­i­lar­ly help­ful, but clear­ly patri­ar­chal, atti­tude toward the native Han peo­ple out the road in Eagle Vil­lage who had Epis­co­palian traditions.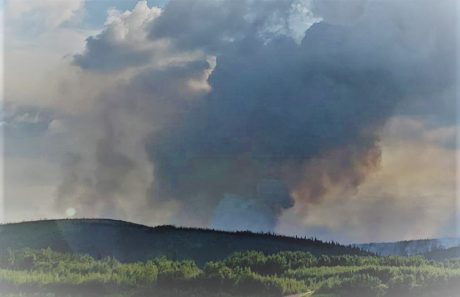 After some pes­ter­ing by Erline, Sturgill signed up as an emer­gency fire­fight­er with the Eagle #2 fire crew. He some­how passed the step test despite his coal pow­dered lungs and pink­ish spit­tle in his han­kie. But that was not sur­pris­ing, for each year locals so bad­ly hung-over after a week-long 'toot' they could hard­ly form a thought, also passed the test admin­is­tered by accom­mo­dat­ing per­son­nel from the Alas­ka Fire Service.
By mid-July, the long hot days of sum­mer often had a set-your-watch-by-it pre­dictabil­i­ty: fine clear cool morn­ings, ris­ing tem­per­a­tures and puffy clouds build­ing cumu­lonim­bus ener­gy that coa­lesced into a dark wall that spat bolts of light­ning to spawn dozens of wild­fires. The 2 O'clock Express. Being on the riv­er in a met­al boat was nervy on these after­noons: strong down­draft winds, pelt­ing hail, heavy rain and forked light­ning. Any­one on the water had to run for shore, pole the boat out to lessen a drub­bing onshore, and duck under a tarp to let the dark mon­ster pass. Uncar­e­ful kayak­ers or canoeists had their boats tum­ble down the shore like dry leaves. Once in a while, a per­son would see strikes on a ridge, then ten­drils of smoke that could be nour­ished by wind and grow to alter huge swaths of the bore­al forest.
Eagle #1 had been called out west on a com­plex fire threat­en­ing a vil­lage, so an enter­pris­ing local guy on the sec­ond crew motored upriv­er a few miles late one evening to ignite a blaze on a steep veg­e­tat­ed slope. Sur­pris­ing­ly, the blaze made the top of the ridge to flame up in the black spruce the next day and Alas­ka Fire Ser­vice went against their own clear pol­i­cy against reward­ing sus­pect­ed arson to call up the local Eagle #2 crew to snuff it out.
Sturgill had nev­er imag­ined fly­ing in a heli­copter. He had nev­er been on a fire crew, even in the mines. He had nev­er cooked much over fires or eat­en with a crew of 15 oth­ers, most of whom were Native Alaskans who were a mys­tery to him. For tired, dirty peo­ple most of the crew were friend­ly as every­one was stoked to be mak­ing good wages with lots of work hours. Some tal­lied esti­mat­ed wages every night with sharp­ened pen­cils and dreams of a new snow­ma­chine, out­board motor or win­ter food for the family.
Sleep­ing "hootch­es" were con­struct­ed by indi­vid­ual fire­fight­ers from black plas­tic sheet­ing and white cord. The only real pri­va­cy one could find. A young woman kind­ly showed him how to improve his slump­ing shel­ter. A plague of skeets and gnats, dawn and dusk. 12 to 14 hours a day hik­ing, cut­ting line and hot spot­ting with back­pack "piss bags" refilled from a large portable pool that was filled by the chop­per dip­ping from the riv­er below. Squawk­ing radios. Latrines. Oth­er crews arriving.
One evening, enjoy­ing a din­ner of old canned mil­i­tary field rations, some­one men­tioned a place called 'John­nys Vil­lage' along the riv­er bank, near town, that the Uni­ver­si­ty said was sev­er­al thou­sand years old. Sturgill wasn't sure he had heard right. Some of these folks talked fun­ny. He couldn't get his mind around their rel­a­tives liv­ing right here so long ago. He knew that Indi­ans lived in the Appalachi­an Moun­tains way back too, but they were run off by his own north­ern Euro­pean rel­a­tives will­ing to dig coal under­ground and pop­u­late every hol­low, to live in mate­r­i­al pover­ty, to bring forth civilization.
In camp Sturgill was strug­gling, mind and body, but hid it well for the first cou­ple of days. End­less days. The exer­tion, heat and smoke kin­dled a rack­ing cough and hawk­ing spit all night long. Soon his hootch had no imme­di­ate neigh­bors. After a gru­el­ing day five, his squad boss, Son­ny Woods from Eagle, took him aside and asked about his res­pi­ra­to­ry issues. Sturgill hemmed and hawed because he planned to tough it out to make mon­ey. But this wasn't Sonny's first rodeo, so he per­sist­ed, close­ly adher­ing to his respon­si­bil­i­ties. He had already con­ferred with the crew boss about a few squad con­cerns. The rack­ing cough of Sturgill Scog­gins was at the top of that list along with a cou­ple that nois­i­ly made whoopy about every night.
Then he noticed Sturgill's crim­son spit rag, shook his head and sighed. "Damn it all. Pack your gear, Sturgill. Be ready to board the sup­ply chop­per in a cou­ple of hours". He would be required to see the Vil­lage Health Aides who would talk about a diag­no­sis with physi­cians in Fair­banks before he could pos­si­bly be cleared to rejoin them. They both knew that wasn't going to hap­pen. "You'll be off the clock after you check out with Jer­ry at the Fire Sta­tion in Eagle. You'll get a check in a cou­ple weeks. Good luck."
As the long sum­mer days flowed into the wet­ter weeks of August, dreams of gold min­ing and bet­ter­ing their lives slipped away for the Scog­gins clan. Even Sturgill, the orig­i­na­tor and pros­e­ly­tiz­er of that dream, knew that it was evap­o­rat­ing like a snow­bank in sum­mer. He had grad­u­al­ly been forced to sell or trade most of their camp­ing and min­ing equip­ment for expen­sive store-bought food and cab­in rent. Rec­og­niz­ing their plight, help­ful locals reg­u­lar­ly dropped by the cab­in to make absurd low ball offers on var­i­ous pieces of equip­ment and tools for lat­er resale.
The old­est Scog­gins kids, Eartha and Jacob, were employed by the store/restau­ran­t/laun­dro­mat/s­peak-easy/heavy equipment/gas station/septic tank pumping/motel rooms/repair shop/school bus con­tract mag­nate. They were paid less than min­i­mum wage along with oth­ers slav­ing to keep his ram­shackle empire func­tion­ing. If any­one start­ed a small busi­ness or even talked about it, he stole the idea and crushed them to pre­serve his par­a­sitic monopoly.
Soon after her arrival, Erline began earn­ing mon­ey by clean­ing cab­ins. She became known for her work eth­ic and easy-going man­ner. Old­er women, espe­cial­ly those who were sin­gle, soon gos­siped about Erline spend­ing so much time at George Buck­les' lit­tle house that "she could have scrubbed off all the wall paint and linoleum by now, you know". George was a kind­ly, retired min­er who had been born around Eagle and nev­er mar­ried. When asked about the lat­ter he often replied "yep, just lucky I guess".
The truth was that Erline and George enjoyed one another's com­pa­ny but their pla­ton­ic rela­tion­ship was based upon mutu­al respect and a trade; she would patient­ly teach him to play a cou­ple of fid­dle tunes and he would regale her with sto­ries from his six decades of life in Eagle. For a cou­ple of hours every few days, she could for­get about the inces­sant demands of an ail­ing Sturgill and the foot­loose kids. Erline fret­ted most about Eartha in the large­ly dys­func­tion­al social scene in a com­mu­ni­ty of 120 at the end of the road. She was their only daugh­ter; mid-teens, eyes open, high­ly per­cep­tive with a chance to be the first from either branch of her Appalachi­an fam­i­ly to get past high school.
In Eagle, smoke was com­ing up the riv­er and it was swel­ter­ing; a sub­arc­tic heat wave any­way with tem­per­a­tures about 90F but with days near­ly 20 hours long. Fine riv­er silt hung in the air long after vehi­cle pas­sage in town; most out­siders respect­ed the 15 mph signs but a few 'mouth-breathers' and kids on 4‑wheelers crop-dust­ed the place. The two younger Scog­gins boys scuffed around town bored after unsuc­cess­ful fish­ing at Mis­sion Creek and wad­ing in the Yukon to cool down. The Hen­kle­hof­fer broth­ers told them about a place they could watch a naked woman and see EVERYTHING! Off they went.
There were two gar­den­ers in Eagle who shed their clothes to hoe and water in hot weath­er. Old Char­lie Grun­der­strom, alabaster white and thin as a rake could be eas­i­ly seen from the busy boat land­ing area if you got the right angle. He was old enough to be beyond car­ing. Odd­ly, many but­toned-up old­er women who didn't use boats man­aged to see him and shared the revolt­ing expe­ri­ence in some detail.
Up the hill where the Tay­lor High­way dropped into town, a woman in her 40s, tanned as only a seri­ous nud­ist can be, tend­ed a huge gar­den par­tial­ly screened by road­side wil­lows. Young fel­lows hid and watched feel­ing an odd thrill. Most local men drove by slow­ly, just in case. One appre­cia­tive guy whis­tled and got the fin­ger. I sus­pect that from the ele­vat­ed seat of an RV rolling slow­ly into town, aged hus­bands and wives, tired of the dri­ve and dust, were thrilled to final­ly see the leafy town and the big riv­er. More than one male dri­ver prob­a­bly glanced left to spy the healthy young woman bent over weed­ing car­rots, but wise­ly kept it to himself.
Life goes on while dreams fade and expe­ri­ence unleash­es new pos­si­bil­i­ties. Erline knew that Eagle was no place to set­tle in after the road closed for a daunt­ing, frigid win­ter. Her fam­i­ly, and every­one in it, was chang­ing as fast as the sub­arc­tic sea­sons. And not for the bet­ter. After weeks of dis­con­tent, she tear­ful­ly told Sturgill that she and the kids would be pack­ing up and head­ing to Fair­banks in the back of a return­ing sup­ply truck. Jacob, near­ly 15, want­ed to stay with his Pap­py who had hap­pi­ly agreed to spend the approach­ing win­ter care­tak­ing a hunt­ing guide's cab­in way up in the Brooks Range.
Erline made friends and adapt­ed beau­ti­ful­ly to the many options in poly­glot Fair­banks with the help of social ser­vices and the large Bap­tist church. Her heart soared to hear peo­ple talk in tongues again. Eartha and her two broth­ers enrolled in school. Fair­banks is a col­lege town and Eartha was thrilled.
Win­ter breaks hard in the Brooks Range, the north­ern­most major moun­tain range on earth. The learn­ing curve there is an 11 out of 10. Sturgill was weak and Jacob took on most tasks with vig­or as leaves fell. He gut-shot two cari­bou one morn­ing, even­tu­al­ly found 'em. The cab­in was sim­ply stocked and hab­it­able enough.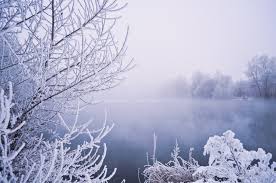 How­ev­er, they failed to fol­low instruc­tions about clean­ing the stovepipe and cre­at­ed a chuff­ing stack fire that burned most of the roof struc­ture before they could quench the night­mare. The radio anten­na was gone so there was no com­mu­ni­ca­tion from the out­side world at all. While oth­ers scat­tered in the hin­ter­lands of north­ern Alas­ka heard Erline's night­ly mes­sages of love and prayers, sent out on the Trapline Chat­ter pro­gram to "Sturgill and Jacob Scog­gins on Last Chance Creek", no one could know of the des­per­ate strug­gles of the father and son.
In Decem­ber when con­di­tions final­ly allowed, the guide flew in to land on the frozen lake to check on them. He had seen the cab­in, dis­as­sem­bled and cov­ered with snow on his final land­ing pass. Walk­ing in knee-deep snow he soon saw the wisp of smoke of the dugout. They had dug into the hill­side just as the soil was freez­ing and built a wood­en sup­port from cab­in wood, like that of coal tun­nels Sturgill knew so well. It was cov­ered with dirt with one small win­dow in the door fac­ing north.
The guide was scared stiff as to what he would find. As he approached the door, he fal­tered by a frozen body wrapped in a tarp next to a small wood­pile, then forc­ing the door open, roused a per­son fit­ful­ly doz­ing in a pile of clothes and blan­kets on a musty mat­tress in the cor­ner. As the guide's eyes adjust­ed to the dim earth­en cave, Sturgill coughed a jag and rose on his elbow with vacant eyes. Sob­bing, he hoarse­ly whis­pered, "my son kilt his self a while back".
You can support the San Juan Update by doing business with our loyal advertisers, and by making a one-time contribution or a recurring donation.