Friday Harbor Lifts Water Restrictions
From the town of Friday Harbor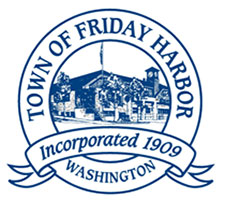 The town of Friday Harbor has withdrawn its request that residents and businesses curtail water usage during a recent streak of extreme temperatures.
The town anticipated excessive water demand during the recent heat wave that temporarily affected water tank reserves critical for firefighting.
At no time was there a risk of a system-wide water shortage. However, citizens are advised to expect additional conservation requests if the island again experiences severe high temperatures.
"We appreciate the citizen response to our request for conservation, " said Mayor Farhad Ghatan. "Your efforts made a big difference. While water conservation is always a worthy goal, the immediate concerns have now passed." He thanked the Town's Water Treatment Plant employees who worked overtime to manage the extremely high demand.
Questions regarding the town water situation may be directed to Town Administrator Duncan Wilson at duncanw@fridayharbor.org.