Letter | Becki Day Deserves Fourth of July Credit
By Lauren Cohen, San Juan Island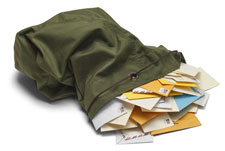 The return of our town's beloved Fourth of July parade was an enormous step forward in our return to normal life.
It was a chance for our community and the visitors we welcome every year to come together and celebrate our nation and the freedoms we enjoy.
The San Juan Journal article celebrating this event was nice but remiss in recognizing the most important person responsible, for not only the parade, but the fireworks we have all come to love on our nation's birthday: Becki Day.
Becki is the executive director of the San Juan Island Chamber of Commerce.
Though she had the help of her board of directors, faithful volunteers and eventually the town, Becki is the one and only individual that every single islander and visitor should be thanking. Once the town decided that they would issue a permit, it was Becki that pulled a parade together in little more than two weeks.
Spectators do not really think about what that takes but it was an enormous labor of love and dedication on her part. She worked tirelessly to round up parade entrants and with the help of a fraction of her normal volunteer core, she gave the town of Friday Harbor this gift.
Everyone who enjoyed the parade owes Becki Day an enormous and public debt of gratitude especially after this misguided Journal article that seems to give government bureaucrats credit for the hard work of a great leader in our business community.
Every single resident and visitor on San Juan Island should stop by the Chamber of Commerce office and say thank you to Becki Day for her dedication to tradition and celebration in our wonderful town.