Theater Society hosts August Dog Show for Island Pooches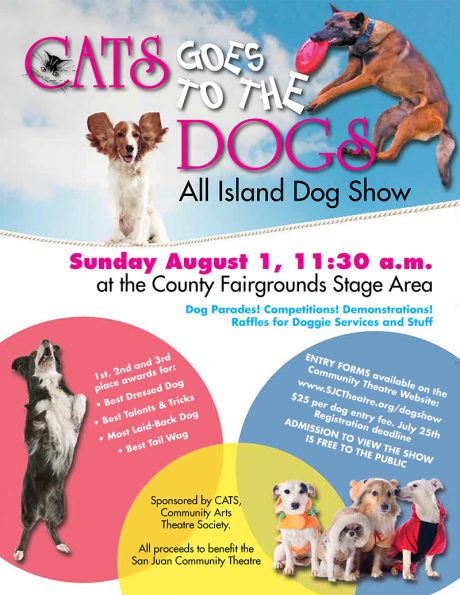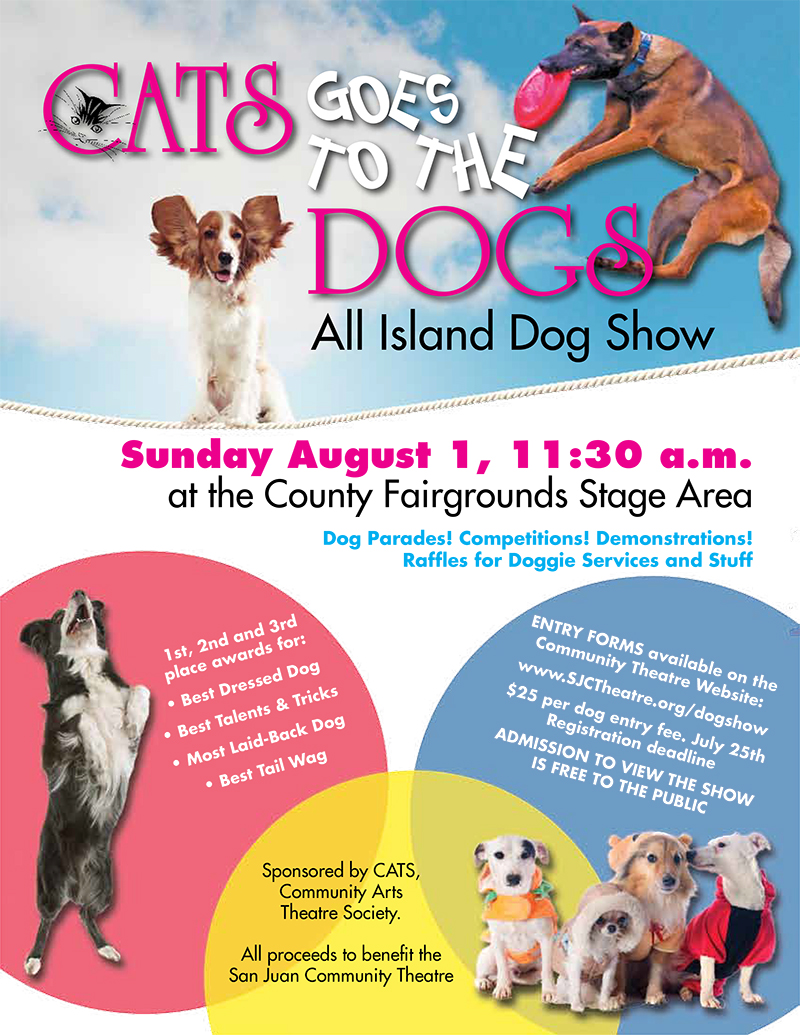 From the Community Arts Theatre Society
"CATS Goes to the Dogs" is the theme of the All-Island Dog Show at 11:30 a.m., Sunday, Aug. 1, at the San Juan County Fairgrounds in Friday Harbor.
The show is sponsored by CATS, the Community Arts Theatre Society, on behalf of the San Juan Community Theatre.
Big dogs, little dogs, old dogs, young dogs — all are invited to register for the show, which opens with the Grand Parade of Dogs, followed by showings and competitions for "Best Dressed Dog," "Best Talents and Tricks," "Most Laid-Back Dog," and "Best Tail Wag."
The stellar panel of judges is made up of Animal Protection Society Executive Director Cristin Felso; Dawn Haines, certified local dog trainer and owner of Crazy Dog Lady; and Lisa Moretti, owner of Lisa's Place Pet Care and renowned actress at the community theater.
The judges are eager to hand out awards to the first, second and third place winners in each category. The finale will be the presentation of the judge's choice award. All participating dogs will receive a participation certificate and homemade dog treats.
The show is free to the viewing public. It is just for fun and the pleasure of enjoying our island dog friends. Benches will be available for seating or you may bring your own cushion or comfy chair.
The fee to enter the show is $25 per dog. To register your dog, visit sjctheatre.org/dogshow. The deadline for registering and submitting your payment is July 25. The show is limited to 50 dogs, so registering early is recommended.