A New Digital Scanner for the Historical Museum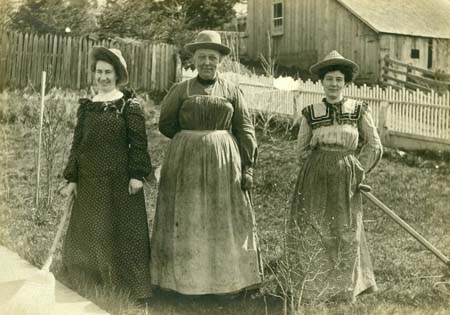 The mission of the San Juan Historical Society and Museum for the past 60 years has been to share and interpret the story of the peoples of San Juan Island. One way of doing that is through preservation of historical photographs of the island community. In recent years over 4,000 photographs have been researched, digitally scanned and cataloged into the Museum's archive collection which contains over 6,000 images and is growing.
The work is being done by dedicated volunteers using 13-year-old equipment that is reaching the end of its long life and parts are no longer available. To remedy this, we look to purchase a professional quality, large format digital scanner. The new equipment offers numerous benefits such as technological advancements and the ability to scan larger images than currently possible.
Beginning August 18 through August 22, during the Virtual San Juan County Fair, the San Juan Island Community Foundation has pledged to match up to the first $1,000 given to the San Juan Historical Society and Museum to purchase the scanner. This is part of the Community Foundation's Fair Matching Grant Program. Additional bonus grants will be available each day through the Community Foundation's Facebook page.
You can make a financial contribution and help us reach our fundraising goal by visiting the Community Foundation's website at www.sjicf.org beginning August 18. Once there, select San Juan Historical Society from the fund-raising catalog that will be featured between the 18th and 22nd.
If you prefer, you can also mail a check payable to SJICF, PO Box 1352, Friday Harbor, WA 98250. Just be sure to write "SJ Historical Society" in the memo field and mail your check between the dates of August 18 and 22.