County expected to be impacted by wildfire smoke through the weekend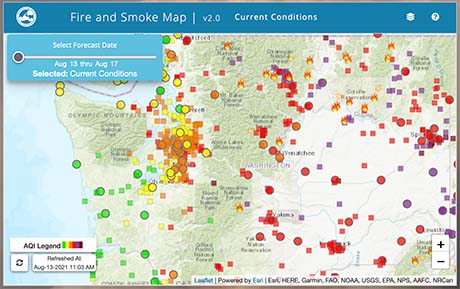 Wildfire smoke from fires in British Columbia and Eastern Washington has settled over the County and is expected to be here through the weekend.
Limit your time and activity level outdoors to limit your exposure to harmful particulate matter. Some air quality monitors in the County are currently detecting levels that are both unhealthy, and unhealthy for sensitive groups.
For more information see the Washington Smoke blog.