Koko is this week's Pet of the Week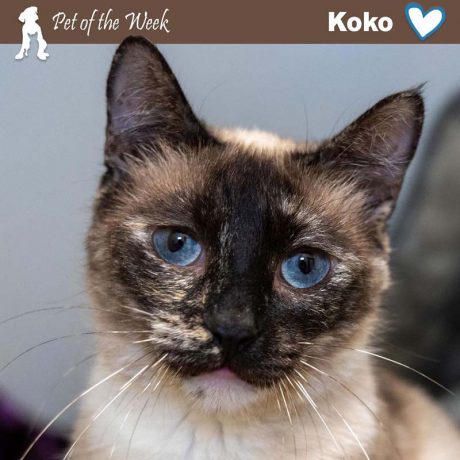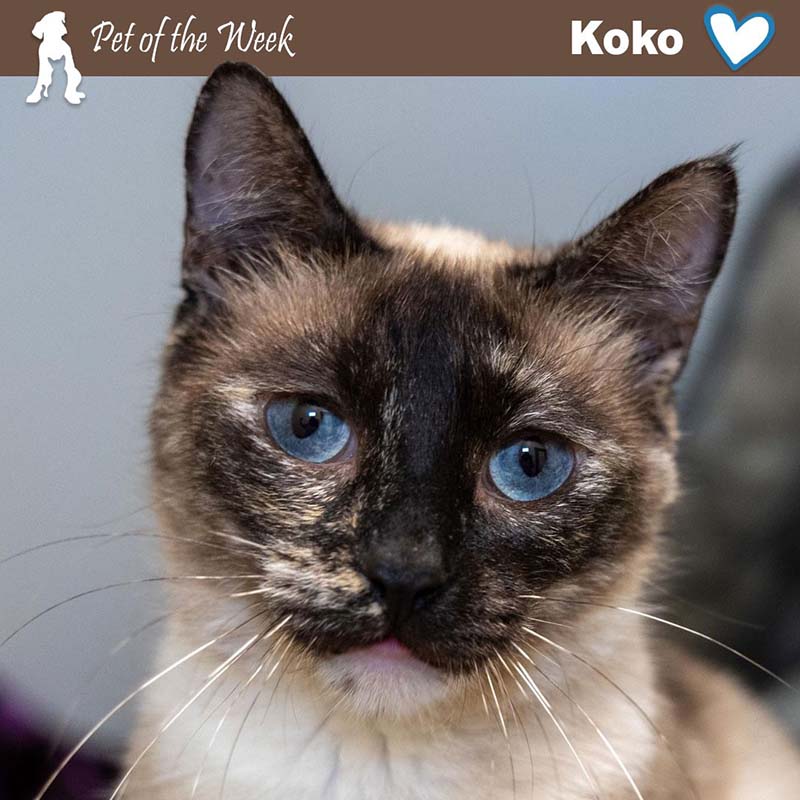 Ever wonder who the royal feline of the cat world may be? The Siamese, of course! Who would be second in line? Tortoiseshell! What do you get when you mix a Siamese with a Tortoiseshell? The most decorated member of all royal cats, Koko!
Even though Koko is a regal feline, she is not materialistic in nature and a perfect home would be with someone willing to pamper her with love and affection…the things she truly enjoys. She is petite and spry, friendly, loves playing with toys and interacting with her special people.
Her only royal request is that she is the sole member of the feline monarchy within the household. If these requests are granted, she will certainly give you a lifetime of courtly companionship.
Age: approx. 3 years old
Sex: Female
Breed: Domestic Shorthair, Siamese/Tortoiseshell Mix
Application: https://www.apsfh.com/adoption-program/feline-application/
ABOUT
Origin: California
Weight: 7 lbs
Personality: Playful, Talkative, Charming
Energy Level: Medium
Likes: Humans, Feather Toys, Plush Environments
Dislikes: Fellow Felines, Isolation, The Silent Treatment