County to Host COVID Vaccine Clinics Next Week
Posted August 18, 2021 at 5:39 am by Tim Dustrude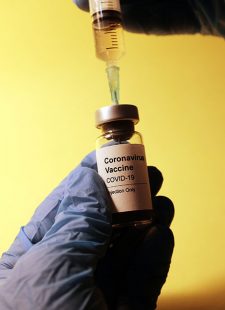 As COVID case num­bers con­tin­ue their dra­mat­ic increase in the islands and beyond, there is an upcom­ing easy no-cost oppor­tu­ni­ty for those not yet vac­ci­nat­ed to get their shots.
San Juan Coun­ty Health & Com­mu­ni­ty Ser­vices will be host­ing Pfiz­er vac­cine clin­ics on Lopez, Orcas, and San Juan Islands. Any unvac­ci­nat­ed indi­vid­ual age 12 or old­er is urged to come get their shot. Sec­ond dose appoint­ments will be exact­ly three weeks lat­er. There are no addi­tion­al clin­ics sched­uled at this time beyond these events.
Reg­is­tra­tion in advance is rec­om­mend­ed by going to www.sjccovid.com, but walk-ups are wel­come. Minors should be accom­pa­nied by a par­ent or guardian.
Tues Aug 24 / SAN JUAN ISLAND
Fair­grounds (849 Argyle Ave.) 4:30 – 6:00pm
Weds Aug 25 / ORCAS ISLAND
Orcas Cen­ter (917 Mt. Bak­er Rd.) 4:30 — 6:00pm
Thurs Aug 26 / LOPEZ ISLAND
H&CS Clin­ic at Fam­i­ly Resource Ctr. (23 Pear Tree Lane) 4:30 – 6:00pm
San Juan Coun­ty Health Com­mu­ni­ties Man­ag­er Ellen Wilcox high­lights this vac­cine oppor­tu­ni­ty, "The dis­ease is spread­ing rapid­ly in the islands. If ever there were a time for an unvac­ci­nat­ed islander to get their shot, this is it. The vac­cine does an incred­i­ble job of keep­ing peo­ple out of the hos­pi­tal and alive. And with school start­ing, if you have an unvac­ci­nat­ed child who is eli­gi­ble, get them vac­ci­nat­ed ASAP, it's your best bet of pro­tect­ing them and min­i­miz­ing dis­rup­tion this fall."
Print­able fly­ers adver­tis­ing these clin­ics avail­able here.
For more info: www.sjccovid.com
You can support the San Juan Update by doing business with our loyal advertisers, and by making a one-time contribution or a recurring donation.