Letters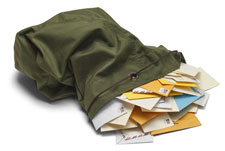 In the SJ Update mailbag today we have a Heads Up from Barnaby Zall about the RHNA Annual Picnic…
After careful consideration, on Saturday, August 21, the Board of Directors of the Roche Harbor Neighborhood Association voted unanimously to cancel its 2021 Labor Day Isthmus Potluck Picnic, originally scheduled for Sept. 4.
RHNA is a charity which has served the northern part of San Juan Island for almost 50 years. The Labor Day Isthmus Picnic is traditionally our largest event of the year, with more than 100 people participating in a beach picnic on the Afterglow-Davison Head Isthmus.
Our highest priority is safety in our neighborhoods. This was a difficult decision for us to make, and we kept in close contact with San Juan County health officials. The surge in San Juan Island Covid-19 cases continues to worsen, led by the new, more dangerous Delta variant. Another 12 cases were reported in the County on Friday, August 20, making 27 new cases in the last week alone. Other organizations, like San Juan Island Fire & Rescue, Rotary, Transition San Juan and Soroptimists, have also cancelled their outdoor events in the face of the Delta surge.
We will continue to work on our other projects, including the new, expanded Emergency Preparedness project. But we have cancelled our 2021 Labor Day Isthmus Potluck Picnic.
Barnaby Zall
President, RHNA 2021-22
For more information, contact Barnaby Zall at RHNA.Pres@gmail.com