Letters
Posted August 24, 2021 at 3:51 pm by Tim Dustrude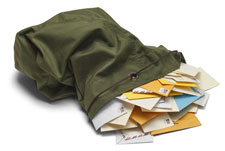 In the SJ Update mail­bag today we have a Heads Up from Barn­a­by Zall about the RHNA Annu­al Picnic…
After care­ful con­sid­er­a­tion, on Sat­ur­day, August 21, the Board of Direc­tors of the Roche Har­bor Neigh­bor­hood Asso­ci­a­tion vot­ed unan­i­mous­ly to can­cel its 2021 Labor Day Isth­mus Potluck Pic­nic, orig­i­nal­ly sched­uled for Sept. 4.
RHNA is a char­i­ty which has served the north­ern part of San Juan Island for almost 50 years. The Labor Day Isth­mus Pic­nic is tra­di­tion­al­ly our largest event of the year, with more than 100 peo­ple par­tic­i­pat­ing in a beach pic­nic on the After­glow-Davi­son Head Isthmus.
Our high­est pri­or­i­ty is safe­ty in our neigh­bor­hoods. This was a dif­fi­cult deci­sion for us to make, and we kept in close con­tact with San Juan Coun­ty health offi­cials. The surge in San Juan Island Covid-19 cas­es con­tin­ues to wors­en, led by the new, more dan­ger­ous Delta vari­ant. Anoth­er 12 cas­es were report­ed in the Coun­ty on Fri­day, August 20, mak­ing 27 new cas­es in the last week alone. Oth­er orga­ni­za­tions, like San Juan Island Fire & Res­cue, Rotary, Tran­si­tion San Juan and Sorop­ti­mists, have also can­celled their out­door events in the face of the Delta surge.
We will con­tin­ue to work on our oth­er projects, includ­ing the new, expand­ed Emer­gency Pre­pared­ness project. But we have can­celled our 2021 Labor Day Isth­mus Potluck Picnic.
Barn­a­by Zall
Pres­i­dent, RHNA 2021–22
For more infor­ma­tion, con­tact Barn­a­by Zall at RHNA.Pres@gmail.com
You can support the San Juan Update by doing business with our loyal advertisers, and by making a one-time contribution or a recurring donation.