Skagit Valley College announces fall quarter COVID-19 safety requirements for in-person courses and activities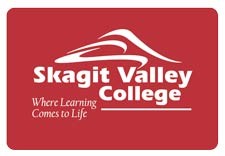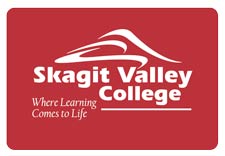 Skagit Valley College will require employees and students that attend courses or other activities in-person to be fully vaccinated against COVID-19 or request an exemption based on medical, religious, or philosophical reasons prior to the start of Fall Quarter 2021. The college will continue to require everyone to wear face coverings inside all college buildings at each of its campuses and centers regardless of vaccination status.  
"Safety is our number one priority for our students, employees, and community," said Dr. Tom Keegan, SVC President. "Based on the guidance from the Governor's Office and public health officials, it is clear that requiring vaccinations for our college community will allow us to offer a safer working and learning environment and better serve our students and community."  
Regardless of vaccination status, all are welcome at SVC and the college will continue to offer online, hybrid, and in-person options for instruction and services. To attend in-person education and other activities, employees and students must attest that they are fully vaccinated or claim an exemption by Sept. 20. Visitors will not be required to submit an attestation.  
To help students and the community get vaccinated by the fall, SVC has partnered with Skagit County Public Health and Island County Public Health to host free vaccine clinics on its Mount Vernon and Whidbey Island campuses. More information about the clinics is available at skagit.edu/vaccine-clinic.  
Registration for fall quarter is currently underway, and the college will offer in-person, hybrid, and online class options. Currently, the college is open for in-person services Monday-Wednesday from 9 a.m.-4 p.m. on its Mount Vernon and Whidbey Island campuses and offers online services on Thursday. Starting Sept. 7, all campuses and centers will be open for services Monday-Wednesday from 9 a.m.-4 p.m. and offer online services Thursdays and Fridays. For information to apply and register for classes, visit skagit.edu/get-started.  
For more information about SVC's COVID-19 protocols, return to campus plans, and resources, visit skagit.edu/coronavirus-information.  For more information about the Governor's higher education proclamation and details of a 'Fully-Vaccinated Campus,' visit Proclamation 20-12.3.