Camas Club Sprouts a New Website for Island Backyard Restorationists
Posted September 9, 2021 at 5:49 am by Tim Dustrude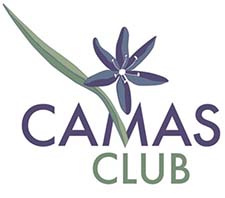 The recent­ly formed Camas Club launch­es a web­site https://camas.club cre­at­ed for and by islanders to con­nect with oth­er back­yard habi­tat enthu­si­asts. It is a place where native habi­tat afi­ciona­dos can ask ques­tions, share resources, orga­nize seed swaps, and more.
By exchang­ing infor­ma­tion about aspects such as restora­tion tech­niques, lessons learned, trust­ed sources of native plant mate­r­i­al, and strate­gies for con­trol­ling inva­sive species, res­i­dents can work togeth­er to become more informed stew­ards of the land, and to pro­tect the incred­i­ble bio­di­ver­si­ty of the islands, start­ing in their own backyard.
Camas Club looks for­ward to updat­ing its his­to­ry as the sto­ry grows and as more folks par­tic­i­pate. Please take a look and spread the word (along with your native seeds). Use the help­ful Vis­i­tor Guide on the web­site to ask a ques­tion and/or join the con­ver­sa­tion. Work­ing togeth­er, we can cre­ate and sus­tain diverse wild habi­tats in our yards, farms, and pub­lic spaces.
You can support the San Juan Update by doing business with our loyal advertisers, and by making a one-time contribution or a recurring donation.