Community Support at the Fair
Posted September 1, 2021 at 9:56 pm by Tim Dustrude
A let­ter of thanks to you from the Library…
Dear Friends,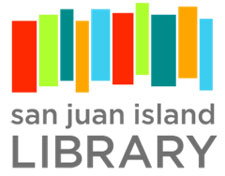 A tremen­dous thank you to every­one who joined in and donat­ed dur­ing the vir­tu­al San Juan Coun­ty Fair in August to raise funds for the new library build­ing project.
We were grate­ful to join the San Juan Island Com­mu­ni­ty Foundation's match­ing grant pro­gram, which high­lights orga­ni­za­tions in our com­mu­ni­ty, and draws atten­tion to cur­rent and future needs.
We are thrilled to announce that we raised more than $14,000! In addi­tion to your dona­tions, we earned an extra $500 bonus grant for the high­est dol­lar amount raised on the first day of the Fair, as well as the Foundation's $1,000 match­ing grant for our first $1,000 raised.
In addi­tion to the funds raised, your par­tic­i­pa­tion con­tin­ues to affirm the strong inter­est and com­mit­ment this com­mu­ni­ty has in build­ing a new library! We will con­tin­ue to work hard on this project to make that dream come true.
This project still has a long way to go, and we'll reg­u­lar­ly com­mu­ni­cate with you as we progress. With wide­spread com­mu­ni­ty sup­port like yours, we can get there!
Many thanks for your support!
Lau­rie Orton
Library Director
You can support the San Juan Update by doing business with our loyal advertisers, and by making a one-time contribution or a recurring donation.