Community Support at the Fair
A letter of thanks to you from the Library…
Dear Friends,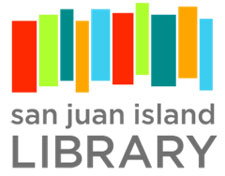 A tremendous thank you to everyone who joined in and donated during the virtual San Juan County Fair in August to raise funds for the new library building project.
We were grateful to join the San Juan Island Community Foundation's matching grant program, which highlights organizations in our community, and draws attention to current and future needs.
We are thrilled to announce that we raised more than $14,000! In addition to your donations, we earned an extra $500 bonus grant for the highest dollar amount raised on the first day of the Fair, as well as the Foundation's $1,000 matching grant for our first $1,000 raised.
In addition to the funds raised, your participation continues to affirm the strong interest and commitment this community has in building a new library! We will continue to work hard on this project to make that dream come true.
This project still has a long way to go, and we'll regularly communicate with you as we progress. With widespread community support like yours, we can get there!
Many thanks for your support!
Laurie Orton
Library Director