EDC to offer free Tree Worker Basics Course on Orcas Island
Posted September 22, 2021 at 10:10 am by Tim Dustrude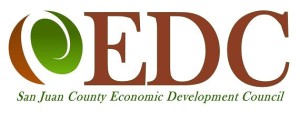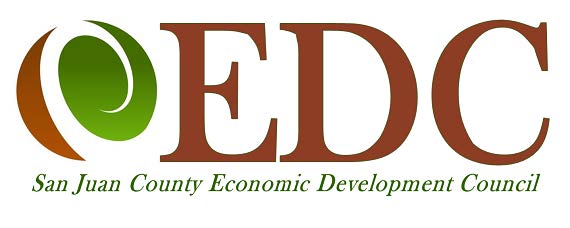 Peo­ple who want to make a liv­ing work­ing with trees or forests are invit­ed to a free, hands-on, out­door course offered by the Eco­nom­ic Devel­op­ment Coun­cil of San Juan Coun­ty (EDC). The course will be taught by Car­son Sprenger, pro­pri­etor of Rain Shad­ow Con­sult­ing at their Orcas Island facil­i­ties, Sat­ur­days Oct. 30th – Nov. 20th, from 10:00 AM to 3:00 PM. The course is spon­sored by a gen­er­ous dona­tion from the fam­i­ly of Walt Corbin and from the Kiwa­nis Club of Orcas Island.
Car­son Sprenger has over 20 years of expe­ri­ence work­ing in the forests of the San Juan Islands. The hands-on cur­ricu­lum has been designed for job-seek­ers and career chang­ers inter­est­ed in work­ing in tree care/tree ser­vice, forestry, or land­scap­ing. These jobs remain in high demand in our rur­al communities.
The course will pre­pare stu­dents for an entry lev­el arborist posi­tion and is not intend­ed for D.I.Y. home repairs. The class will cov­er tools of the trades, includ­ing ropes; keep­ing trees and forests healthy; safe­ty; and the ins-and-outs of work­ing in the indus­try. Stu­dents will not use chain­saws or fell trees in this class. Appli­cants must be 18 years old or old­er, res­i­dents of San Juan Coun­ty, and par­tic­i­pat­ing in the course to gain job skills. The dead­line to apply is Octo­ber 15th, and space is limited.
To apply, please vis­it the EDC's web­site at www.sanjuansedc.org/trades. For more infor­ma­tion, email the EDC Trades Coor­di­na­tor at mickey@sanjuansedc.org.
The EDC thanks Walt Corbin, his wife Gayle, and their fam­i­ly, for their sup­port of skills train­ing to help peo­ple obtain ful­fill­ing work and their sup­port of the envi­ron­ment. The EDC hopes this course hon­ors Mr. Corbin's legacy.
The EDC's Trades Edu­ca­tion Ini­tia­tive is addi­tion­al­ly sup­port­ed by San Juan Coun­ty, the Har­vest Foun­da­tion, the Town of Fri­day Har­bor, the Port of Fri­day Har­bor, and oth­er fun­ders of the EDC's Trades Train­ing Ini­tia­tive, includ­ing the Unit­ed Way of San Juan Coun­ty, the Wash­ing­ton State Dept. of Com­merce, the Orcas Kiwa­nis, and oth­er donors and grantors.
The San Juan Coun­ty Eco­nom­ic Devel­op­ment Coun­cil (EDC) strives to sup­port small rur­al enter­pris­es, and con­duct projects to stim­u­late new job cre­ation, strength­en the eco­nom­ic base for work­ing fam­i­lies, and sup­port over­all qual­i­ty of life for islanders.
You can support the San Juan Update by doing business with our loyal advertisers, and by making a one-time contribution or a recurring donation.