Letter from Susan Grout
Posted September 29, 2021 at 5:42 am by Tim Dustrude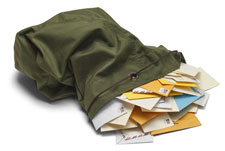 In the SJ Update mail­bag today we have this let­ter from Susan Grout…
Edi­tor:
A num­ber of us are very con­cerned about a seri­ous prob­lem on our island. There is a crit­i­cal short­age of trained home health care­givers. In order to rem­e­dy this sit­u­a­tion, which could affect all of us at some point, we urge you to Vote Yes on the SJ Pub­lic Hos­pi­tal Dis­trict levy that's on the bal­lot you'll receive in the sec­ond week of October.
Why is this so impor­tant? If you, or a fam­i­ly mem­ber, have a desire to age in place you'll most cer­tain­ly need some assis­tance from a care­giv­er. Or you might need help with recov­ery from surgery, or respite care for recov­ery from a fall, or assis­tance tak­ing care of a loved one. But will care­giv­er help be avail­able? Right now the answer is prob­a­bly not. There is a seri­ous short­age of care­givers on the island.
The very small num­ber of care­givers are feel­ing over­whelmed these days. They are stretched thin and the demand great­ly exceeds the sup­ply. Part of the prob­lem is poor pay. Many switch to tourist indus­try jobs in the sum­mer because they can make more mon­ey or leave the island. This levy will help them and us! The levy will pro­vide train­ing for more care­givers and pro­vide them with a mod­er­ate increase in wages plus ben­e­fits they don't now receive. The goal is to keep them on the island as care­giv­er. Addi­tion­al­ly, it will pro­vide for pur­chas­ing the Vil­lage at the Har­bor as a focus cen­ter for train­ing more care­givers and pro­vid­ing long term care for a lim­it­ed num­ber of people.
Con­sid­er lend­ing a hand by con­tribut­ing to this cam­paign. We need to get the word out.
Con­tri­bu­tions should go to: Long Term Care Solu­tions Com­mit­tee, Box 1023, Fri­day Harbor.
Thanks in advance for your vote and contribution.
Sin­cere­ly,
Susan Grout
You can support the San Juan Update by doing business with our loyal advertisers, and by making a one-time contribution or a recurring donation.