Letter from Susan Grout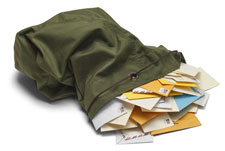 In the SJ Update mailbag today we have this letter from Susan Grout…
Editor:
A number of us are very concerned about a serious problem on our island. There is a critical shortage of trained home health caregivers. In order to remedy this situation, which could affect all of us at some point, we urge you to Vote Yes on the SJ Public Hospital District levy that's on the ballot you'll receive in the second week of October.
Why is this so important? If you, or a family member, have a desire to age in place you'll most certainly need some assistance from a caregiver. Or you might need help with recovery from surgery, or respite care for recovery from a fall, or assistance taking care of a loved one. But will caregiver help be available? Right now the answer is probably not. There is a serious shortage of caregivers on the island.
The very small number of caregivers are feeling overwhelmed these days. They are stretched thin and the demand greatly exceeds the supply. Part of the problem is poor pay. Many switch to tourist industry jobs in the summer because they can make more money or leave the island. This levy will help them and us! The levy will provide training for more caregivers and provide them with a moderate increase in wages plus benefits they don't now receive. The goal is to keep them on the island as caregiver. Additionally, it will provide for purchasing the Village at the Harbor as a focus center for training more caregivers and providing long term care for a limited number of people.
Consider lending a hand by contributing to this campaign. We need to get the word out.
Contributions should go to: Long Term Care Solutions Committee, Box 1023, Friday Harbor.
Thanks in advance for your vote and contribution.
Sincerely,
Susan Grout