EDC's Ferry Service Disruptions Impacts Survey
Posted October 16, 2021 at 6:00 am by Tim Dustrude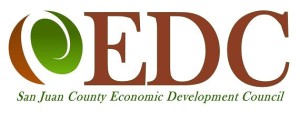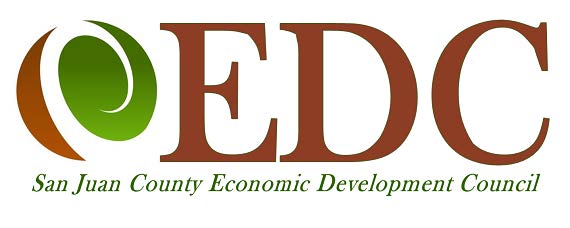 The EDC recent­ly launched a sur­vey to deter­mine eco­nom­ic and social impacts to San Juan Coun­ty res­i­dents, from recent Wash­ing­ton State Fer­ries ser­vice dis­rup­tions. Ini­tial find­ings show that most res­i­dents respond­ing to the sur­vey report­ed neg­a­tive impacts.
Key find­ings from the survey:
447 par­tic­i­pants from San Juan Coun­ty respond­ed to the sur­vey. Of those, 94% report­ed neg­a­tive impacts from fer­ry dis­rup­tions, 2.2% report­ed pos­i­tive impacts, and 3.8% report­ed neu­tral impacts.
Half of San Juan Coun­ty res­i­dents and busi­ness­es respond­ing to the EDC's sur­vey report­ed loss­es of $600 or more from sum­mer 2021 fer­ry dis­rup­tions; some lost many thou­sands of dollars.
Peo­ple report­ed that dis­rup­tions impact­ed access to crit­i­cal med­ical appoint­ments includ­ing chemother­a­py, surg­eries, and pre­na­tal vis­its (318 peo­ple, 71% of respondents).
Dis­rup­tions pre­vent­ed many peo­ple from get­ting to and from work (137 peo­ple, 31%).
Some respon­dents expressed fears about island chil­dren being left on the main­land overnight after school events.
Peo­ple report­ed los­ing oppor­tu­ni­ties to vis­it fam­i­ly, and to sup­port and be with loved ones who were in cri­sis, at the end of their lives, or at memo­r­i­al services.
Tourism busi­ness own­ers, crushed by clo­sures last sum­mer, report­ed large loss­es from fer­ry dis­rup­tions and not­ed that long-term dam­age may have been caused to our region's rep­u­ta­tion as a destination.
Oth­er busi­ness­es, such as farm­ers, builders, truck­ers, and gro­cers, report­ed large finan­cial loss­es and stress on employ­ees and clients, as well as spoilage of pro­duce and suf­fer­ing of livestock.
San Juan Coun­ty has been inequitably impact­ed by out­ages as it is the only coun­ty served by WSF with­out alter­na­tive road-based egress.
San Juan Coun­ty gov­ern­ment and Coun­cil mem­bers, and Wash­ing­ton state leg­is­la­tors for the 40th Dis­trict are cur­rent­ly work­ing with Gov­er­nor Inslee's office to deter­mine short-term mit­i­ga­tion ini­tia­tives to reduce impacts to res­i­dents from fer­ry out­ages. In addi­tion, local leg­is­la­tors, the EDC and oth­er enti­ties are striv­ing to find long-term solu­tions to the cur­rent fer­ry ser­vice crisis.
The EDC will post fur­ther infor­ma­tion as data are fur­ther ana­lyzed, at https://sanjuansedc.org/ferry-survey-2021.
The San Juan Coun­ty Eco­nom­ic Devel­op­ment Coun­cil (EDC) strives to sup­port small rur­al enter­pris­es, and con­duct projects to stim­u­late new job cre­ation, strength­en the eco­nom­ic base for work­ing fam­i­lies, and sup­port over­all qual­i­ty of life for islanders.
You can support the San Juan Update by doing business with our loyal advertisers, and by making a one-time contribution or a recurring donation.