Halloween Costume Sale
Posted October 22, 2021 at 5:42 am by Tim Dustrude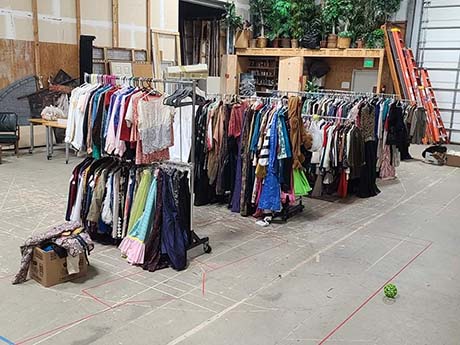 Look­ing for a last-minute Hal­loween cos­tume? Or just need some fun, new pieces for your wardrobe? Or per­haps you loved a cos­tume you saw on stage and now want it for your­self! Well, look no fur­ther! The San Juan Com­mu­ni­ty The­atre cos­tume shop is get­ting cleaned out and we are sell­ing tons of cos­tumes, vin­tage pieces, acces­sories, wigs, shoes, and more at our Hal­loween Cos­tume Sale!
The Cos­tume Sale will be on Octo­ber 23rd & 24th from 12–4pm each day and is locat­ed at the PARC build­ing (70 Salt Spring Road). Please come pre­pared with your own bag to hold all the amaz­ing items you will find!
Cards and cash will be accept­ed. All items will be $20 or less.
Grab bag pric­ing on Sun­day from 2–4pm: fill your reusable shop­ping bag with what you can fit in it for $25. Fill a medi­um sized box for $30. Fill a large box for $40. See you there!
You can support the San Juan Update by doing business with our loyal advertisers, and by making a one-time contribution or a recurring donation.