Pet of the Week: Tribble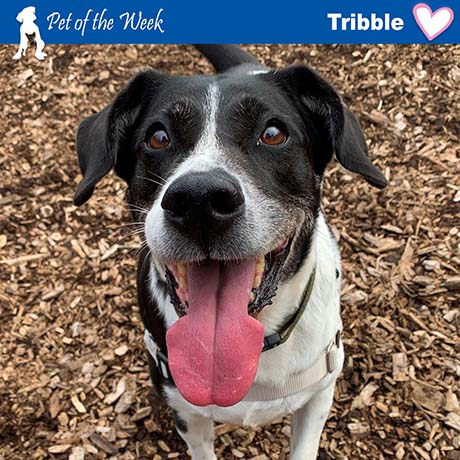 Picture this: you're safe at home, wearing your favorite sweater, sitting cozy on your ridiculously comfy couch, fully immersed in a really great book, with the sounds of a crackling fire in the background, and your new best friend, Tribble is sleeping soundly; her perfect black and white head head is lying on your lap while her gentle, rhythmic snoring is catapulting you in to an almost meditative, enlightened state.
Sounds pretty lovely, doesn't it? Well that's because it is! And Tribble thinks it sounds lovely too. So, come on down to the shelter and rescue this sweet girl! She's ready for all the kisses and hugs…and warm, cozy couches.
Age: 7 years young
Sex: Female
Breed: Lab/Hound Mix
Application: https://www.apsfh.com/adoption-program/canine-application/
ABOUT
Origin: Lake Charles, Louisiana
Weight: 55 lbs
Personality: Polite, Easy-going, BUT she's no Pushover
Energy Level: Medium
Likes: Squeaky Toys, Posing for the Camera, Cuddles, Loose Leash Walks
Dislikes: Bad Vibes, Pesky Creatures, Dieting