Island Senior: It's Time to Vote!
Posted October 1, 2021 at 5:46 am by Peggy Sue McRae

If you are a res­i­dent of San Juan Dis­trict, includ­ing San Juan Island, Hen­ry, Brown, Spieden, Stu­art, Johns, Pearl, or Flat Top Islands, and if you are 60 years old or old­er, or if you have a dis­abil­i­ty… you are eli­gi­ble to vote in the upcom­ing elec­tion of the Mullis Center's Oper­a­tions Com­mit­tee. Although your mem­ber­ship is great­ly appre­ci­at­ed, mem­ber­ship is not required in order to vote.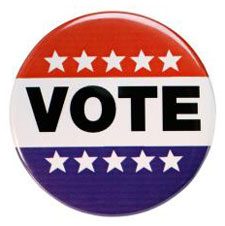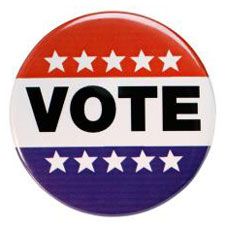 This is an espe­cial­ly impor­tant elec­tion. All 15 posi­tions will be vot­ed on. This hard work­ing com­mit­tee of vol­un­teers keeps the Mullis Cen­ter going. Even dur­ing this peri­od of COVID the Mullis Cen­ter has accom­plished some impres­sive goals includ­ing a large-scale ener­gy and envi­ron­men­tal upgrade, a win-win co-oper­a­tive and cre­ative use of space with Spring Street Inter­na­tion­al School, and of course deliv­er­ing record break­ing num­bers of meals through the Meals on Wheels pro­gram. As we move into the future it is crit­i­cal that we have a reli­able, cre­ative, and con­ge­nial com­mit­tee to keep us on track.
The Dis­trict Com­mit­tee rep­re­sents the needs and inter­ests of San Juan seniors and dis­abled per­sons. They also act in an over­sight capac­i­ty to Mullis Cen­ter man­age­ment and in an advi­so­ry capac­i­ty to Coun­ty Senior Ser­vices man­age­ment. The Com­mit­tee pro­vides fis­cal and fidu­cia­ry over­sight of the Dis­trict and its senior cen­ter. Mem­bers attend month­ly meet­ings and spe­cial meet­ings when needed.
You can vote any time dur­ing the peri­od of Octo­ber 11 – 14, 2021. You can vote in per­son at the Mullis Cen­ter (589 Nash Street) from 11:30 am to 3:30 pm. Bring appro­pri­ate forms of ID to prove your age and res­i­dence or proof that you are disabled.
You can also vote by mail. There will be a mail-in bal­lot in the Octo­ber Senior Sig­nal Newslet­ter. You must cer­ti­fy with your sig­na­ture and send copies of the required doc­u­men­ta­tion. Mail-in bal­lots must be received by Thurs­day, Octo­ber 14, 2021, in order to be count­ed. The Octo­ber newslet­ter will also con­tain the slate of run­ning can­di­dates fea­tur­ing their pho­to and brief biography.
Mail your bal­lot to: Mullis Com­mu­ni­ty Senior Cen­ter, Attn: Elec­tions, PO Box 684, Fri­day Har­bor, WA. 98250
You can support the San Juan Update by doing business with our loyal advertisers, and by making a one-time contribution or a recurring donation.