Letter about Redistricting
Posted October 5, 2021 at 9:35 am by Tim Dustrude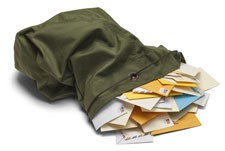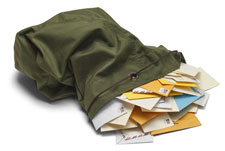 In the Update mail­bag this morn­ing we have this let­ter from San Juan Coun­ty Coun­cil mem­ber Cindy Wolf…
Hel­lo Editor,
Cen­sus num­bers are in and the pro­posed redis­trict­ing maps are out. You can see them at https://www.redistricting.wa.gov/commissioner-proposed-maps. In my opin­ion, the strongest move we can make this week for the future of our fer­ry sys­tem is to respect­ful­ly request that Ana­cortes and the San Juan Islands remain with­in the bound­aries of the redrawn LD40. Two of the pro­posed maps unseat our entire State del­e­ga­tion, fold­ing us into the 10th LD and reduc­ing the num­ber of leg­is­la­tors in North­west WA with fer­ry served dis­tricts from 6 to 3. Also, Sen­a­tor Liz Lovelett cur­rent­ly heads the Fer­ry Cau­cus for the entire state leg­is­la­ture, mak­ing her voice crit­i­cal to the future of this vital trans­porta­tion link.
Some changes to the 40th LD will need to be made because of Belling­ham's grow­ing pop­u­la­tion, but our safe­ty and our econ­o­my depend on a stronger voice for fer­ries, not a weak­er one.
The last statewide pub­lic out­reach meet­ing on redis­trict­ing is sched­uled for tomor­row, Tues­day Octo­ber 5th at 7:00pm. You can find a link to watch or reg­is­ter to speak using this link:
https://www.redistricting.wa.gov/outreach-meetings
You may sub­mit writ­ten or record­ed com­ments here:
https://www.redistricting.wa.gov/submit-public-testimony
To com­ment by phone, call and leave your mes­sage at: (360) 524‑4390
The final map will be sub­mit­ted to the State Leg­is­la­ture on Novem­ber 15th.
Kind regards,
Cindy Wolf | San Juan Coun­ty Councilmember
Dis­trict 2, Orcas & Waldron
You can support the San Juan Update by doing business with our loyal advertisers, and by making a one-time contribution or a recurring donation.