Medicare Open Enrollment is Coming, be Prepared
Posted October 5, 2021 at 10:11 am by Tim Dustrude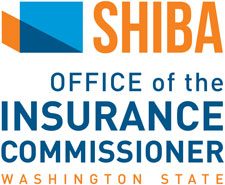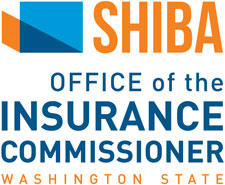 Medicare enrollees have an oppor­tu­ni­ty every year between Octo­ber 15 and Decem­ber 7th to review their Medicare Part D drug plans and their Medicare Advan­tage plans to see if they want to make changes that will be effec­tive in the new year. Medicare ben­e­fi­cia­ries can change from one Medi­gap plan to anoth­er at any time dur­ing the year.
The San Juan Coun­ty SHIBA vol­un­teers will be mak­ing two Zoom pre­sen­ta­tions explain­ing what has changed for Medicare in 2022. Come join us on Octo­ber 14th from 1:00 to 2:30 pm or Octo­ber 19th from 10 to 11:30 am. To reg­is­ter for the pre­sen­ta­tion email ShibaSJCo@yahoo.com or call 360–376-5892. We will need your first and last name and your email address to reg­is­ter you.
Review­ing your cov­er­age dur­ing open enroll­ment is impor­tant to make sure that the plans you have will still fit you next year. About half of the peo­ple SHIBA vol­un­teers work with wind up mak­ing changes to their cov­er­age. These changes occur for many reasons:
Changes in your med­ica­tions or your health
Changes in plan pre­mi­ums and deductibles
Changes in drug tiers and pricing
Changes in whether your phar­ma­cy is in or out of net­work for the plan
Changes in whether your phar­ma­cy has pre­ferred or stan­dard pricing
The intro­duc­tion of new plan options
This is a free pre­sen­ta­tion made by trained vol­un­teers from the Statewide Health Insur­ance Ben­e­fits Advi­sors (SHIBA) pro­gram over­seen by the Wash­ing­ton Office of the Insur­ance Com­mis­sion­er to pro­vide free, unbi­ased and con­fi­den­tial coun­sel­ing assis­tance in San Juan County.
There are fed­er­al and state pro­grams avail­able to help peo­ple with very low incomes and lim­it­ed assets pay their Medicare pre­mi­ums, copays and deductibles.
SHIBA has trained vol­un­teer coun­selors avail­able on the 3 major islands in San Juan Coun­ty. Call the local SHIBA office at 360–376-5892 to sched­ule your free per­son­al, con­fi­den­tial, unbi­ased coun­sel­ing ses­sion. In San Juan Coun­ty SHIBA is spon­sored by the Inter Island Health­care Foundation.
You can support the San Juan Update by doing business with our loyal advertisers, and by making a one-time contribution or a recurring donation.