"The Six" Wins Overall Audience Choice Award at FHFF
Posted October 27, 2021 at 5:50 am by Tim Dustrude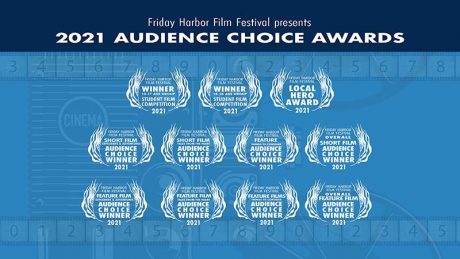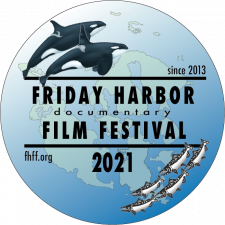 Fri­day Har­bor Film Fes­ti­val is delight­ed to present the Audi­ence Choice Awards to the top doc­u­men­taries and their film­mak­ers! After watch­ing the films, view­ers vot­ed for their favorites among an extra­or­di­nary selec­tion of ter­rif­ic entries this year. The Awards Finale, Local Hero Award pre­sen­ta­tion, and all Q&As with film­mak­ers are avail­able FREE on the web­site, www.fhff.org.
The Fea­ture Film Over­all Audi­ence Choice Award goes to The Six, direct­ed by Arthur Jones. This film seeks out what hap­pened to 6 Chi­nese sur­vivors of the sink­ing of the Titanic.
The Short Film Audi­ence Choice Award goes to HONOR THY MOTHER: The Untold Sto­ry of Abo­rig­i­nal Women and Their Indipino Chil­dren, direct­ed by Lucy Ostran­der. This film tells the sto­ry of Abo­rig­i­nal women from Cana­da and Native women from Wash­ing­ton and Alas­ka who migrat­ed in the 1940s to Bain­bridge Island, where they mar­ried Fil­ipino farm work­ers, cre­at­ing the Indipino community.
Win­ning films and film­mak­ers by theme for both fea­tures and short films are:
Things to Consider

Fea­ture — Youth v Gov (Christi Coop­er)
Short — Faka'apa'apa (Scott Sporleder)

Tales from the Heart

Fea­ture — Orches­trat­ing Change (Margie Fried­man and Bar­bara Multer-Wellin)
Short — If You Give a Beach a Bot­tle (Max Romey)

Explor­ers & Adventures

Fea­ture — Zero Grav­i­ty (Thomas Verrette)
Short — A Boy's Jour­ney: Cross­ing the Alenui­ha­ha Chan­nel (Dev­er­aux Gallagher)
Win­ning the Stu­dent Film Awards by age group are:
Ages 13 – 17 years — The Liv­ing Sea (Ema Popos­ka)
Ages 18–26 — Out of Mind (Angel­i­ca Rosario)
Thank you to all the film­mak­ers – pro­fes­sion­al, ama­teur, and stu­dent – who sub­mit­ted films, par­tic­i­pat­ed in Q&As, and sup­port­ed the fes­ti­val. Thanks to our view­ers, vol­un­teers, and sup­port­ers. As a com­mu­ni­ty-orga­nized annu­al fes­ti­val, we depend on your time and con­tri­bu­tions so we can bring you the best in doc­u­men­tary entertainment.
We hope you have enjoyed the Fri­day Har­bor Film Fes­ti­val this year and will return with your sub­mis­sions, vol­un­teer ener­gy, and finan­cial sup­port to make the 2022 fes­ti­val even bet­ter. If you have sug­ges­tions, we would love to hear from you (karen@fhff.org)!
You can support the San Juan Update by doing business with our loyal advertisers, and by making a one-time contribution or a recurring donation.