WSF Reduced Sailing Schedules
Posted October 14, 2021 at 2:56 pm by Tim Dustrude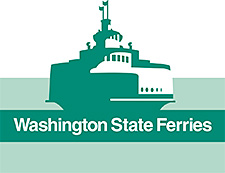 This just in from WSF…
Wash­ing­ton State Fer­ries will tem­porar­i­ly oper­ate reduced sail­ing sched­ules on most routes begin­ning this Sat­ur­day, Oct. 16. The change will help offer more pre­dictable and reli­able ser­vice sys­temwide in the face of crew­ing short­ages due to a glob­al short­age mariners that has been wors­ened by the pandemic.
There­fore the fol­low­ing changes to ser­vice will begin this weekend:
The updat­ed sched­ules that will begin on Sat­ur­day are cur­rent­ly list­ed as "inac­tive" on the sched­ule page online and will become active this week­end when they begin.
Reser­va­tions for San Juan Islands Route:
In an effort to accom­mo­date cus­tomers affect­ed by the ser­vice change who still need to trav­el, new reser­va­tions for trav­el in the San Juan Islands has been closed until fur­ther notice. The sus­pen­sion is intend­ed to leave capac­i­ty for those who were on can­celled sail­ings who still need to trav­el. Cus­tomers with reser­va­tions for sail­ings no longer in ser­vice will be giv­en pri­or­i­ty on oth­er sail­ings and loaded on a first-come, first-served basis. Exist­ing reser­va­tion hold­ers whose sail­ings were not affect­ed should still plan on arriv­ing to their depart­ing ter­mi­nal at least 45 min­utes before their sched­uled sailing
Cus­tomers who choose not to trav­el dur­ing this time will not incur a fee. Those pas­sen­gers who need to trav­el stand­by with­out a reser­va­tion may encounter delays and should get to the ter­mi­nal early.
We will con­tin­ue to pro­vide updates as they become avail­able. Thank you for your patience and under­stand­ing while we work to pro­vide reli­able ser­vice dur­ing this chal­leng­ing time.
The safe­ty of our cus­tomers and crew is WSF's top pri­or­i­ty. All trav­el­ing cus­tomers are required to wear face cov­er­ings inside ter­mi­nals and ves­sels in com­pli­ance with the lat­est CDC guide­lines. How­ev­er, pas­sen­gers can remove their masks while out­doors on the sun deck, car deck areas of the ves­sel, out­side wait­ing areas at ter­mi­nals and oth­er out­door loca­tions. Please remem­ber to mask up upon reen­ter­ing inte­ri­or areas of boats and terminals.
You can view all trav­el alerts at the WSF Trav­el Bul­letins page. This alert was sent on 10/13/2021 at 5:08PM.
Vis­it the WSF Web­site or Con­tact Us page for more infor­ma­tion about Wash­ing­ton State Ferries.

You can support the San Juan Update by doing business with our loyal advertisers, and by making a one-time contribution or a recurring donation.