EDC launches Mariner Training Initiative for Island Workers
Posted December 16, 2021 at 8:27 am by Tim Dustrude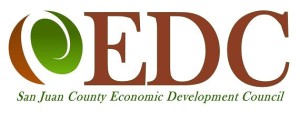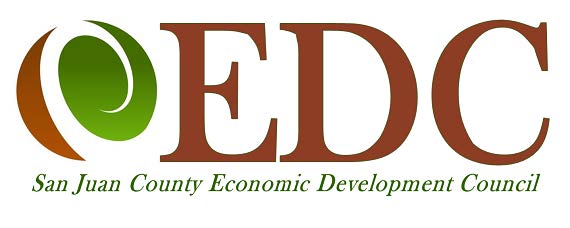 In response to the crit­i­cal lack of mar­itime and fer­ry trans­porta­tion work­ers, and the con­tin­ued need for high-wage careers for islanders, the EDC has launched a Mariner Train­ing Ini­tia­tive.
Work­ers seek­ing a new career are invit­ed to the EDC's new pro­gram on mariner work­force devel­op­ment. First, on Jan. 29th, 2022, the EDC will offer a one-day work­shop – Get­ting Start­ed in Mar­itime Careers – at Sea­far­ers World­wide in Ana­cortes. The work­shop will cov­er career options and path­ways while pro­vid­ing hands-on expe­ri­ence with skills expect­ed of mariners, such as ropes, life rafts, and firefighting.
Par­tic­i­pants who suc­cess­ful­ly com­plete the work­shop may then apply for coach­ing and finan­cial sup­port to defray costs of obtain­ing their Ordi­nary Sea­man Mer­chant Mariner Cre­den­tial (MMC). The EDC will pay for suc­cess­ful appli­cants' TWIC card and MMC appli­ca­tions, and for the Coast Guard phys­i­cal and drug test, and assist appli­cants through the process.
To reg­is­ter, please vis­it the EDC's web­site at www.sanjuansedc.org/trades. For more infor­ma­tion, email the EDC Trades Coor­di­na­tor at mickey@sanjuansedc.org.
Appli­cants must be 18 years old or old­er and res­i­dents of San Juan Coun­ty. Space is lim­it­ed and like­ly to fill quick­ly. There is a $20 fee to reg­is­ter for the work­shop. The num­ber of awards will depend on funds avail­able, and the EDC grate­ful­ly invites donors to sup­port the pro­gram; please vis­it www.sanjuansedc.org/mariner for more information.
This pro­gram is intend­ed to help cre­ate the work­force that islanders depend on for trans­porta­tion. The fer­ry can­cel­la­tions and delays high­light the community's depen­dence on a robust mar­itime work­force, and the Ordi­nary Sea­man MMC is a require­ment for appli­cants for fer­ry crew posi­tions. Fer­ry and oth­er mar­itime careers are good careers with many oppor­tu­ni­ties; how­ev­er, obtain­ing the MMC is a com­plex and expen­sive process. The EDC's pro­gram intends to low­er this barrier.
This pro­gram is made pos­si­ble by the gen­eros­i­ty of pri­vate donors, and grants from the Har­vest Foun­da­tion, San Juan Coun­ty, the Town of Fri­day Har­bor, the Port of Fri­day Har­bor, the Raynier Insti­tute and Foun­da­tion, and oth­er fun­ders of the EDC's Trades Train­ing Ini­tia­tive and our Adopt a Future Mariner Pro­gram. The EDC offers spe­cial thanks to the Boden, Corbin, Levin­son, Mad­sen, and Van­Hyn­ing fam­i­lies, and the many oth­er indi­vid­ual donors whose sup­port was crit­i­cal to launch­ing train­ing pro­grams in 2021 and 2022.
The San Juan Coun­ty Eco­nom­ic Devel­op­ment Coun­cil (EDC) strives to sup­port small rur­al enter­pris­es, and con­duct projects to stim­u­late new job cre­ation, strength­en the eco­nom­ic base for work­ing fam­i­lies, and sup­port over­all qual­i­ty of life for islanders.
You can support the San Juan Update by doing business with our loyal advertisers, and by making a one-time contribution or a recurring donation.