San Juan Island National Historical Park Announces Logo Contest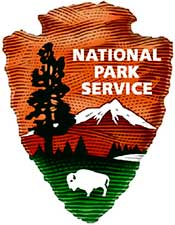 Friday Harbor, WA – San Juan Island National Historical Park is proud to announce a contest to design a new logo for our park! The winning designer will receive an award of $500 and a feature story about their work and artistic process on National Park Service websites and social media.
This contest is part of our year-long series of events commemorating the 150th anniversary of the resolution of the international boundary in the San Juan Islands. We are seeking a logo that will convey our park's history and a sense of place that would be familiar to San Juan Island residents and visitors. The winning logo will be the property of the National Park Service and will be used on park promotional materials and in gift shop merchandise for years to come.
Logo designs are due on January 25, 2022, and should be submitted in .JPG format to Jeffery_Hodge@nps.gov with the subject line "Logo Contest" along with an explanation of your logo's meaning and artist biography. The winner will be announced on February 15, 2022! If you have further questions, send e-mail to Cyrus_Forman@nps.gov or call Cyrus Forman at 360-298-4698. GOOD LUCK!